Sporting commitments are a real asset at interview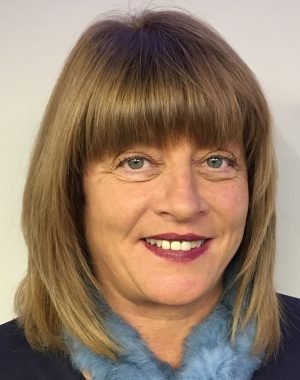 Q: I play sport at a high level for a prominent inter-county GAA team. I am currently in the process of applying for a new job, and I fear the employer will think that I'll be rushing away from the office every second evening for training, meetings and matches. That's not actually the case – I am a very good manager of my time and in previous jobs, I always came in early in the morning or stayed late in the evening to make sure I got my work done. How can I highlight that my sporting commitments are a real asset at interview? (FD, email).
A: The fact that you are a high-level sportsperson says a great deal about your ability to commit, your willingness to make sacrifices for the greater good and your capacity to function effectively in a high-performing team environment, writes Mary O'Brien-Killeen, Career Coach, Sli Nua Careers.
References add value
If you've done well in previous jobs, despite your sporting commitments, try to get the previous employer to make that very point in a reference. Or ask them to leave a recommendation for you on LinkedIn: you can make use of that too in the application or interview process.
Some people argue references no longer matter – however, LinkedIn make a big play out of recommendations. I tend to agree that a third-party endorsement can carry a lot of weight.
Focus on results and performance. Have you got impressive performance reviews to hand? Have you achieved significant results that you can quantify and transmit?
Succeeding at your level of sport probably says a lot about your leadership and communication skills. Sporting commitments are a real asset at interview. You have learned how to win and how to lose, invaluable lessons in life. Elite sportspeople view losses as glorious opportunities to learn, thus reframing what others might see as failure. The greatest failure is to fail to try.
As you have outlined, you prove your time management skills every day in how you juggle your demanding life.
You exhibit loyalty to your colleagues. All of these are wonderful traits you can transfer to your working life.
Paint a picture
But the onus is on you to paint that picture for the employer. Don't expect them to figure it out themselves: it's a bonus if they do. Tell them directly, in the application process or in the interview, or in both places. To recognise and share your own strengths is not to be conceited.
Is the contact base you have built up through sports of potential value to the new organisation? Can you open doors for them? Can you bring something to their marketing and promotional campaigns – barely a week passes without a well-known sportsperson talking publicly about their organisation. You don't have to shout this from the rooftops in the interview but you can make it known you are willing to support any marketing or PR activities.
Additionally, you have almost certainly benefitted from the input of mentors who have shaped you to be the person you are. No-one gets to where you have got without some bumps on the road and you have navigated those by taking good counsel. The ability and willingness to learn from others is highly desirable in the workplace.
You've got to use what you have in a positive manner. Don't be fearful at all: rather, be confident that your sporting background can be a real asset if you manage to portray it in that light.
Mary O'Brien-Killeen is a Career Coach with Sli Nua Careers in Claremorris, Co. Mayo.
Make a booking HERE for CV Preparation, Application Form Writing, Interview Training and Mock Interviews.