[tabgroup]
[tab title="Aoife Moloney"]
Career Coach – Aoife Moloney
[one_half]
Services Available:
The definition of insanity is repeating the same things and expecting a different result
[/one_half]
[one_half_last]
Aoife Moloney
A former Army Officer, Aoife spent over 18 years with the Defence Forces serving at home and overseas.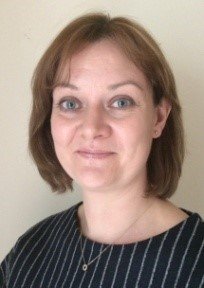 During her military career, she held appointments in training delivery & management, personnel management, logistics and recruitment. She has considerable experience of interview boards having served on internal promotion and selection boards.
Aoife is an Honours Graduate from NUI Galway with a Masters Degree in Adult Learning & Development. She progressed into the area of career coaching and has worked with Athlone Training Centre as a career planning instructor where she has facilitated career planning and employability skills workshops. She is a member of the Association for Coaching.
In addition to interview training and CV preparation, Aoife can guide your career development. Her vast experience and knowledge, coupled with a flexible and person-led approach, can provide clear direction towards your career success and fulfilment.
[/one_half_last][/tab]
[tab title="Video"]

[/tab]
[tab title="Careers Column" ][bloglist posts="5″ show_title="no" title="Latest News" categories="careers-column"]
[/tab]
[/tab]
[tab title="Social Media" ]
[one_half]
Tweets by @SliNuaCareers

[/one_half]
[one_half_last]
[/one_half_last]
[/tab]
[/tab]
[/tabgroup]