Our Athlone Career Coach – Aoife Moloney
Services Available:
Make a booking NOW
Tel: +353 86 838 4160
Email: aoife@slinuacareers.com
What's App: +353 86 838 4160
Address: Aoife meets clients at the Creggan Court Hotel, Kilmartin's N6 Business Centre, Athlone, Co. Westmeath
The definition of insanity is repeating the same things and expecting a different result
Aoife Moloney
As a commissioned Officer, Aoife spent over 18 years with the Irish Defence Forces both at home and overseas.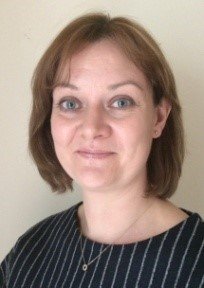 She has experience working with the United Nations (UN) and as part of a multinational force on non Article 5 (NATO) led operations. During her military career she held appointments in training delivery & management, personnel management, logistics and recruitment. She has considerable experience of interview boards having served on internal promotion and selection boards.
Aoife completed a Masters Degree in Adult Learning & Development and progressed into the area of career coaching. She has worked with Athlone Training Centre and Cenit College as a career planning instructor where she has facilitated career planning and employability skills. She has facilitated workshops for tutors in providing online career planning and career coaching.
In addition to CV and interview training, Aoife can guide your career development by utilising the Harrison Assessment profiler. Her vast experience and knowledge coupled with a flexible and person led approach can provide clear direction towards your career success and fulfilment. You can reach Aoife by contacting our Athlone Office.
Read her Career Blog HERE
0 Comments
Liam Horan, Sli Nua Careers, speak to Gerry Glennon of Mid West Radio about the  Careers Day being organised by the...
Read More →
See all Athlone Blogs HERE
0 Comments
Q: They've told me on the phone that I've got the job. They want me to start as soon as...
Read More →
Directions: