Our Bandon Careers Coach – Pearse O'Donnell
Services Available:
Contact Pearse:
Make a booking NOW
Tel: 087 251 4832
What's App: 087 251 4832
Email: pearse@slinuacareers.com
Address: Tir Chonaill, Curraclough, Bandon, Co. Cork P72 PF77
'Stay positive, work hard, make it happen'
Pearse O'Donnell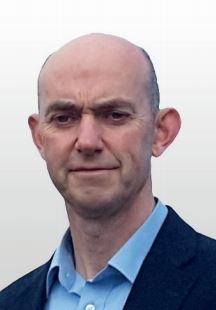 Pearse served for 38 years as a Naval Officer in the Defence Forces and retired in the rank of Commander. During his service with the Defence Forces, he held a wide range of appointments both at home and abroad. He has been in Command of three Naval Vessels which included a humanitarian mission in the Mediterranean Sea. Pearse has also served on United Nations and European Union Peace Support missions.
His career in the Defence Forces has included appointments in Operations, Health and Safety, Logistics, Financial Management and Personnel Management.
He has experience of being a member of Interview Boards to fill appointments at all levels within the Defence Forces using the Public Service Competency Based interview system. Pearse has a Diploma in Occupational Health and Safety Management from UCC. He is a graduate of the Military College Command and Staff Course where he completed a Masters Degree in Leadership, Management and Defence Studies from NUIM.
You can read his blog HERE
0 Comments
When training candidate for upcoming job interviews, a regular problem I encounter is that of 'perspective', writes Deirdre May, Career...
Read More →
See all Bandon Blogs HERE
0 Comments
Broadcaster Angelina Nugent, internationally acclaimed sports performance psychologist and coach Gerry Hussey, and guidance counsellor and educational expert Brian Mooney...
Read More →