My sector is gone. Where do I go?
By Liam Horan, Career Coach, Sli Nua Careers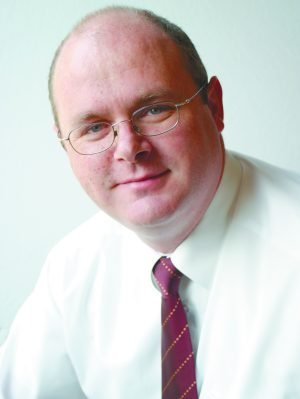 I wrote about transferrable skills recently, and it got quite a reaction from readers, and this column comes from the same place.
I spoke to a man while giving a talk to a group of job seekers last week. I knew by his body language that he was upset and frustrated as he sat there listening to me talking about creating a winning CV. Eventually he asked the following question.
"Where can I go next? I've worked as a printer for 24 years. The business closed and the sector has dried up completely. I've nowhere left to go".
I asked him would he mind telling me a little about the job he did for 24 years. He explained that he operated several printing presses and various other types of machinery. He served his apprenticeship and stayed with the company from that point onwards.
He then gave me a little more detail about the role. He explained that he had two staff who reported to him. He told me that he was also responsible for training new entrants who started in the company. He looked after basic maintenance of the printing machinery and diagnosed the cause of problems when they occurred.
He also explained how his boss would ask him to sit in and contribute to meetings when production runs were being planned. His boss would also make a point of involving him in factory tours when new customers were being shown around.
This man saw himself as a printer and only as a printer. He genuinely felt that his skills were only suited to the printing sector. He was wrong, very wrong.
This man has skills we refer to as 'transferrable skills' and can be applied to a huge amount of different sectors.
He supervised two staff who reported to him – supervisory and management skills.
He trained new entrants in the business – training and mentoring skills.
He looked after basic maintenance – diagnostic and problem-solving skills.
He was involved in production planning meetings – planning and forecasting skills.
He met new customers and conducted plant visits – customer service skills.
I'm sure if we talked longer we would have identified more hidden skills such as communication, team work, and so on that can easily be transferred into a new environment. This man would be a valuable asset to many companies in different sectors because transferrable skills are exactly that, transferrable.
Let's stop selling ourselves short. Think about our entire skills set and ask ourselves how valuable they could be in a new environment.
We all have a value but sometimes we struggle to see it properly. This man's body language changed after our brief chat. He realised printing isn't his only option. I hope his frustration has reduced as a result.
It's tough out there but sometimes we make it a bit harder by not selling ourselves enough.
Understand what your transferrable skills are. Look at how they can fit into different jobs and different sectors.
The skills which this man has are the same skills we see people demonstrating in a wide variety of jobs. Can he change direction and start fresh in a new sector? In my opinion, he definitely can, and so can you.
Maximise what you have done in the past and sell yourself on that basis. Don't be afraid to try new sectors.
If you would like to make a booking with any of our career coaches, see HERE for CV Preparation, Application Form writing, LinkedIn Profile writing, Interview Training and other career services.
Liam Horan is DM and a Career Coach with Sli Nua Careers, who have offices in Galway, Limerick, Athlone, Sligo and Mayo, plus a full online service. Their services include CV preparation, interview training, personal statements and application forms.