Voice in your ear can drive you on
By Liam Horan, Career Coach & Managing Director, Sli Nua Careers

Sometimes you have got to bring a bit of controlled anger into an interview.
Candidates often struggle to get the information out.
"Oh, I couldn't say that about myself – they might think I'm arrogant."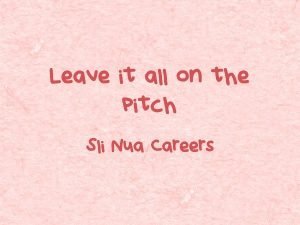 If you don't say it, who will? To force yourself to put your best foot forward, it can be useful to imagine the interview panel have serious doubts about you.
Voice in your ear: "This interview panel don't think I'm up to this job – they think I don't have it."
Prove them wrong.
Take off the shackles.
As they say in football, leave it all on the pitch.
In time, you will develop confidence in your ability to sell yourself, and the good stuff should continue to pour forth even after the artificial anger has passed.
Liam Horan is a Career Coach with Sli Nua Careers, who have offices in Galway, Dublin, Limerick, Athlone, Sligo and Mayo, plus a full online service. Their services include CV preparation, interview training, personal statements and application forms.