Technical questions at interview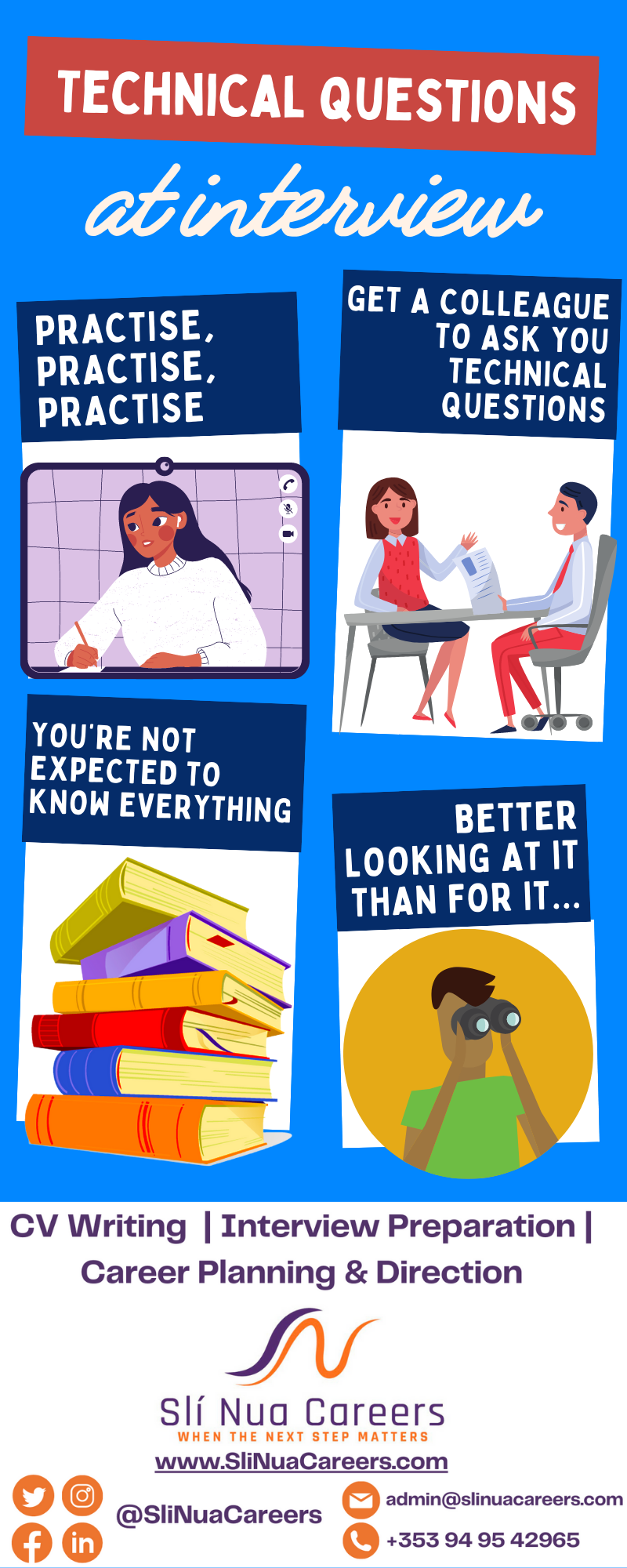 Q: I went for promotion in my own company. The interview panel surprised me by asking a lot of technical questions about my current role. I work in a highly regulated sector with countless items to check, documents to complete and reports to file. I found it difficult to articulate what I do, even though I am very attentive on the job. It felt like they were trying to catch me out. Any tips? (EN, email).
A: I hear your pain. It is one thing doing your job effectively every day and another thing entirely when you are asked to describe in detail every single step you take. Even though you are accustomed to documenting what you do each day, it can still be unnerving in an interview to be asked technical questions at interview.
As I said" another thing entirely", which is why you must prepare afresh for every interview. In a highly regulated sector, there is always a strong chance of technical questions coming your way. In your preparation, review the key parts of your role and ensure that you're able to talk about them at length.
Practise, practise, practise
How do you do that? Get a colleague to ask you technical questions. And when you answer, get them to ask you follow-up questions along the lines of:
"How do you mean exactly?"
"When you've done that, what happens next?"
"If that goes wrong, what do you do?"
Why did the interview panel's approach throw you? In an in-house scenario, you should be able to ascertain the likely interview approach from colleagues. Additionally, the make-up of the interview panel – if you can find it out either directly from HR, your current manager or indirectly in canteen chat – should also give you a pointer.
For example, if one of the panel works in quality control, they may be more inclined to go down the technical route. However, a HR person, who may not have the same intricate knowledge of the systems as the quality control person, is more likely to go down other routes.
If you don't know an answer, don't bluff it. Tell them that while you cannot recall exactly the steps or process right now, you are very careful on the job to learn a particular process before deploying it. That will give them some comfort. If you're caught bluffing in an interview, there tends to be no way back.
And remember, you're not expected to know everything. An interview is a pressurised environment. Some things will slip your mind. Don't be afraid to admit that. It is infinitely preferable to chancing your arm.
Be ready to explain terms that you use every day. Are there popular acronyms in the company? Read up on them – know the full spelling of the acronym.
A rule of thumb is to prepare answers that could be given to a non-technical audience. It might feel like over-explaining. Indeed, in the interview you could ask the panel if the level of detail is too much. But the process of preparing for that amount of detail will help you cover off all the bases.
As the saying goes, better looking at it than for it.
Need interview training? Go HERE
Featured image courtesy of Pixabay.
Need our help? Complete this form below and we will get back to you