Putting yourself in the frame for future opportunities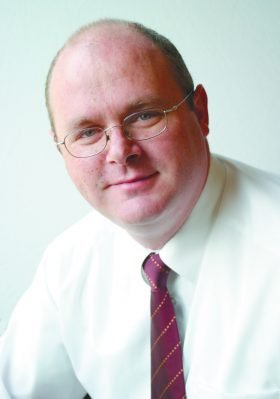 Q: I went for a job in my own company recently and, to be honest, I didn't really expect to get it. However, I got called to the second interview and got good feedback from my immediate manager. She said I had done well. The experience has made me itchy for a change as I now want to go up the ladder quickly. How should I handle the rejection in such a way that I can put myself in the frame for the future? (AR, email).
A: It sounds like you've already done the hard part, writes Liam Horan, Career Coach, Sli Nua Careers.
You clearly gave a very good account of yourself and they were able to see your ability and the successes you've had to date.
Many's the candidate who failed today only to succeed on a metaphorical tomorrow.
Right now, however, it might be a time for patience. The vacancy that existed has now been filled and you just need to sit back, continue to do your job well, and watch for opportunities, be they full vacancies or involvement in various projects or committees in the organisation.
It is likely they have earmarked as 'one to watch', as we say in the sports pages.
There may be initiatives you can pioneer in your own section. Have you any clever ideas that could improve what you do or how you do it? You might be pushing an open door at the moment.
But don't try to force the big move. The company has just completed one promotion race. That kind of thing takes time. Give all involved time to catch their breath.
It is probably not the time to issue an ultimatum to a manager that you want a step-up straight away, or you could spoil everything.
Things take time in the workplace. Most companies can't simply invent new positions to keep people happy: wait your turn.
You could start by sending a quick thank you email to all members of the interview panel and others involved, such as the HR manager. Briefly articulate that you appreciated the opportunity and that you are interested in further openings.
It might also be a good time to discuss your future career direction with your manager, without forcing it, as I've said above. This may include possible training you will undertake or additional responsibilities they might consider putting your away.
They may be interested in investing in your future education or training, particularly if you were able to select a suitable course that would add value to what they do. For many companies, holding on to good people has become a very real problem – a surprise, I know, given the torpor of just a decade ago – and additional training and education is often seen as an appropriate method of retaining knowledge and expertise.
However, even if nothing comes of that discussion, it will further help to identify you as somebody with real aspirations to progress within the organisation.
After that, just ensure that you do good work every day, taking the chance to go above and beyond the call of duty where it presents itself, and trusting that, just as this opportunity came along, another one will appear soon enough.
Liam Horan is a Career Coach with Sli Nua Careers in Ballinrobe.
Make a booking HERE for CV Preparation, Application Form Writing, Interview Training and Mock Interviews.