Menu of topics for Coaching Session – Brendan Heneghan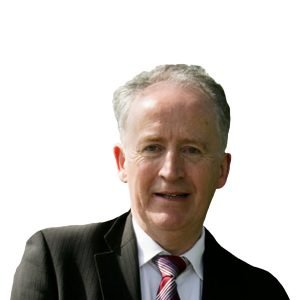 1.                    Introduction  – Coaching Process,  Coaching  Contract
~  GROW Model:
G – Goal:
R– Reality:
O – Options:

Where you want to get to?

W – Will:

What will you do to get to where you want?
2.                  What do you want to get out of this process?
3.                  What kind of Career do you want?
~  The Why
What do you want to do? What is your dream role?
What do you really love doing? What makes you feel great?
What are you particularly good at? Really strong profound answer which is the type of person most interview boards are looking for
What other things in life are important to you?
What stresses you?
Which three people in you life have influenced you most and why? (Role models reflect the beliefs and values we have)
4.                  Career  Plan  Blueprint
~  Outline
This one-page document is the most important document in the pack – when you have this filled you will have a very good idea of the career pathways you will follow.
Career Drivers and the Richmond Survey will give a fuller picture of what is driving you when looking for a career
~  Transferable  Skills
What core skills do you use to achieve your best results?
What do you excel at?
~  Where would you find work in your preferred role /roles – organisations?
Your preferred location?
What type of organisation would you be happy in?
Other options.
~  Who will support me?
Network of people you need to link with
5.                    Career Pathway – Pathways / Options to your preferred role
~  Where are you now?
Your present reality / your platform to jump to the next stage
~  Where do you want to get to?
Most people won't know for definite what they would love to do, but you will find out at a time that is right for you
Being comfortable with uncertainty
~  How will you get there?
Building your CV and your personal brand
Your work experiences,
Further learning and development
Developing yourself
Building confidence
6.                  Write down your Strategic Plan
~  "The most important part of the longest journey is the first step…
The importance of goal-setting
Start getting into the habit of writing your most positive thoughts down on paper
Review your plan regularly – your plans will change as you continue on your journey
7.                  Review of the Coaching Session
What did you experience?
What personal meaning do you give to this?
Further insights / discoveries
Rate the coaching session – scale 1 -10
Where could we improve our conversation?
Would you benefit from a follow up session in a few weeks?
8.                  What will you do next?
Where from here?
What are the key things you will do? who are the key people you need to talk to next?
| | |
| --- | --- |
| Action  you will take / People you need to talk to | When |
| 1.       Review  this Coaching  Session | |
| 2. | |
| 3. | |
| 4. | |
| 5. | |
| 6. | |
| 7. | |