Seven tips to give your LinkedIn profile a makeover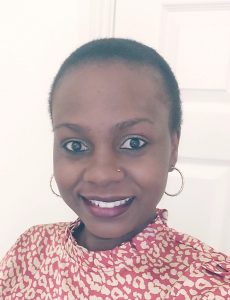 Q: I started a LinkedIn account about ten years ago in college. I haven't done much with it since, and, perhaps understandably in those circumstances, it hasn't done much for me either. I'm wondering what I should do now to give it a lift because I know it can be much more beneficial than it currently is. Any tips on giving a LinkedIn profile a makeover? (LP, email).
A: A LinkedIn profile is like a new house – building it is only half the story, writes Maureen Nalubega, LinkedIn Specialist, Slí Nua Careers.
Below are steps you can take to give the profile an opportunity to work for you in terms of attracting useful contacts and perhaps serious enquiries from recruiters. Or you may wish to use LinkedIn to reassure and impress customers and clients.
Additionally, a good LinkedIn profile can act as an adjunct – official or unofficial – to job applications you submit. Whether you like it or not – or, indeed, know it or not – clients, employers and recruiters regularly check out applicants' LinkedIn profiles. The tips below will help you give your LinkedIn profile makeover:
Put a good head and shoulders photograph of yourself on your profile. Make sure it's up to date, not one from ten years ago.
Update your work experience and studies. Time to do it now – put in ample, but not exhaustive, details of jobs you've worked in, achievements you've had, knowledge you've acquired and courses you've completed since you first opened your account. This is crucial. Otherwise, it looks like you stopped existing ten years ago.
Can you supplement the above with web links, videos, images or pdfs? Evidence proves. Recruiters will take time to figure you out by reading these things if they are well presented and don't overstay their welcome. Equally, potential contacts will spend a few minutes looking at what exactly you've been up to.
The early parts of your profile, most notably your LinkedIn summary, are likely to be completely out of date and irrelevant now. Take time to spruce it all up so that readers get an immediate overview of who you are, what you are good at and – subtly, in some cases – where you wish to go to next.
If you're actively looking for work, you can use your LinkedIn profile to help you. Follow certain companies, join and comment in relevant groups and apply for jobs. You can give the nod to recruiters that you are on the prowl. However, and this is crucial, you need to decide how much you want to show your hand to viewers of your profile, including, for example, your current boss. Google 'actively look for work on LinkedIn without my employer knowing' and you'll see how to go about this effectively.
A simple, but often overlooked, one: update your contact details. The email address you had ten years ago may be long gone, for example.
Customise your LinkedIn URL. Instead of simply continuing to use the random one LinkedIn generated for you, you can create one with your own name (or a minor variation such as a number tagged onto the end or a hyphen mid-name). This can make it easier to find you. Additionally, it shows you are serious about the small things and comfortable with technology. Plus, it's neater for inclusion on your email auto-signature, CV or business cards. A small thing, but some people will notice it.
Make a booking HERE for CV Preparation, Application Form Writing, Interview Training and Mock Interviews.
Featured image courtesy of Pixabay.
Need our help? Complete this form below and we will get back to you