Brendan Heneghan has been in the people development business all his working life – encouraging, supporting and enabling individuals, groups and communities better themselves, develop and grow their businesses, and improve their income and quality of life.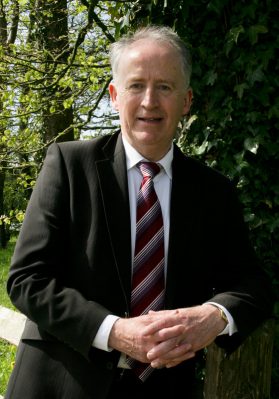 Brendan holds a First Class Honours Degree in Agriculture and Master's Degrees in Animal Nutrition. He spent 14 years working in Agricultural extension as an agricultural adviser.
He has 25 years management experience with Teagasc, the State Agriculture and Food Development Authority. He has served on numerous county development Boards.
​
Brendan identified coaching as an area where he could bring all his skills and experience to support people " be the best they can be ". He studied Executive Coaching at the Irish Management Institute in 2013/2014. He is a member of the Association for Coaching.
Brendan has a wide experience as a coach, facilitator and mentor. He acted as a mentor in the UCD Smurfit / Teagasc Strategic Management Course. He is a qualified "Train the Trainer /Facilitator" for CECRA (Certificate for European Consultants in Rural Areas)