[tabgroup]
[tab title="Ines Gonzalez"]
Career Coach – Ines Gonzalez
[one_half]
Services Available:
Career Direction & Planning
Contact Ines:
'The world as we have created it is a process of our thinking. It cannot be changed without changing our thinking' – (Albert Einstein)
[/one_half]
[one_half_last]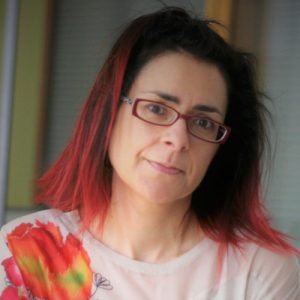 I've been in Dublin since 1998, and my career includes working for multinational companies such as Oracle and Pfizer. Since 2013, I have focused on advising professionals through personal mentoring, and face to face training to find those opportunities they were looking for.
I work with many organisations and regularly participate as a speaker for the Council of Spanish Residents in Ireland and the Circle of Spanish Entrepreneurs in Ireland where I am co-founder.
I am currently part of the team of European Mentors selected by the School of Industrial Organisation (EOI) helping entrepreneurs to take their projects to an international environment in its "European co-working" programme.
[/one_half_last]​
[/tab]
[tab title="Headline roles"]
Headline roles:
2013 – present: Career Coach/Mentor/Trainer (self-employed)
2006 – 2013: Financial Analyst, Pfizer GFS (Global Financial Services)
2004 – 2006: Operations Manager and Fitness Coach, Westwood Health and Leisure Club
1998 – 2004: Senior Consulting Specialist, Oracle (Shared Services Centre)
[/tab]
[tab title="Qualifications"]
Qualifications:
Advanced Diploma in Personal and Executive Coaching, Kingstown College, Dublin
Postgraduate Higher Diploma in Counselling and Psychotherapy, Dublin Business School
International Certification in Coaching by Values, ESADE Business & Law School, Barcelona
Degree in Economics, Carlos III University, Madrid
[/tab]
[tab title="Blog" ][bloglist posts="5″ show_title="no" title="Latest News" categories="interview-blog"]
See all of our Blogs HERE
[/tab]
[tab title="Careers Column" ][bloglist posts="5″ show_title="no" title="Latest News" categories="ines-gonzalez-blog"][/tab]
[/tabgroup]