Petrina Mitchell has 20 years' experience working in Irish and international companies designing and implementing global human resources and recruiting initiatives which support the development of talent in tandem with achieving business goals.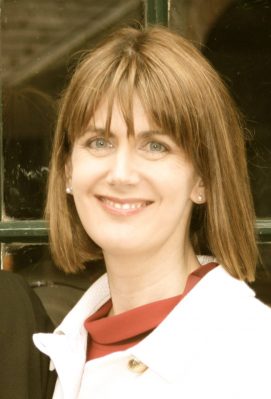 She has worked in IT, Professional Services, Medical Devices and Retail sectors and is now passionate about leveraging this experience to support clients in identifying, growing and succeeding in their careers.
Petrina added qualifications to her Degree in Business Studies and PostGraduate Diploma in IT Systems to support her success as a Career Navigation Consultant – these qualifications include a Diploma in Executive & Life Coaching, a Diploma in Therapeutic Use of Mindfulness, and additional continuing professional development programmes.
Petrina is practical, energetic and passionate about developing Talent and uncovering the real you.  Her approach is to dive deep and learn about clients' experiences, interests and skills so that they can quickly clarify what tools and techniques will best support their growth and development, while learning life-long job and career pathing skills that clients will tap into for the rest of their working life.
Petrina provides Career Navigation services to:
Teenagers and students to help them make decisions about post-school opportunities.   By providing independent guidance on the most suitable future career fields and college options, we support the student to achieve greater clarity in making decisions for their future.   We use a mixture of career discovery tests and coaching tools to assess interests, traits, personality and work preferences. We then identify career fields and guide the teenager to explore jobs and/or courses which can provide the best career fit.

One session (including online test and reports) costs

€210

 (incl. 23% VAT)

Clients at mid level in their careers craving something new in their work life; are disillusioned with their current role and/ or feel that they have yet to unlock their career potential.  They want to identify alternative career opportunities which will  better support their passions, strengths and ambitions.

Career Pivot Programme consists of 3 x 60 minute sessions costs €400 (incl. 23% VAT).

Executives who would like independent, confidential support to enable job success, performance, succession planning opportunities and continuous development.

Typically four sessions are required and the cost per session is €175 per session (incl. 23% VAT).
To ensure that you are comfortable and truly committed to engaging in a constructive process, Petrina has a limited number of weekly slots available for free 15 minute consultations.