[tabgroup]
[tab title="Programme"]
Become an accomplished and confident public speaker, pitcher or presenter.

Conducted in our Ballinrobe, Co. Mayo office, or on site at your location by journalist and broadcaster Liam Horan, founder and MD of Sli Nua Careers, our two-part programme comprises: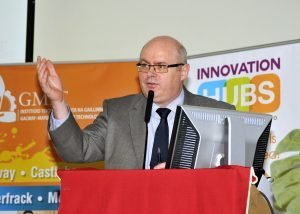 Day 1: 3.5 hours – Preparation: 
Key preparation pointers
Prepare your speech, pitch or presentation
Do an ice-breaker (4 minutes)
Feedback from trainer and others in the group
Deal with questions (expected and unexpected) from your audience
Repeat and improve
Day 2: 3.5 hours – Action:
Deliver your final version to the group – between 5 and 15 minutes, depending on your upcoming engagement
Get written and verbal feedback from your 'audience' (your fellow students)
Give feedback to your peers – in this way, you further develop your understanding of what constitutes a good speech or presentation
Written follow-up afterwards with your personalised Checklist
Learn how to:

Evaluate your audience beforehand so you can deliver the right message in the right way
Generate engaging content every time
Use to powerful effect the greatest weapon you have – your voice
Develop confidence and a sense of calm when you present – practical tips on overcoming anxiety
Appear spontaneous even when you have prepared fully
Use your slides as props – not chains around your neck
Overcome nerves
Key benefits:
Your presentations on both days are captured on video and given to you – and only you – afterwards.
A safe, positive and enjoyable environment
Highly-interactive – we help you to reach your potential
Programme limited to just six participants – ensures a high level of individual attention
[/tab]
[tab title="Suitable for you?"]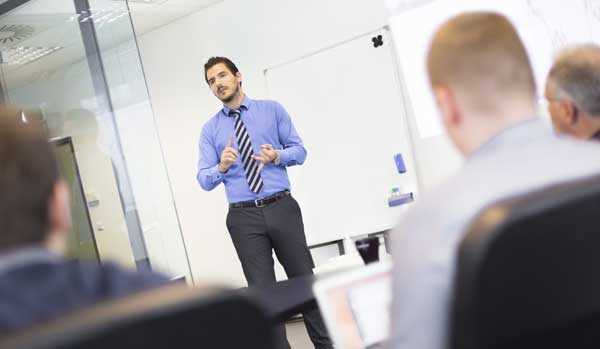 Our programme is suitable for people who wish to deliver compelling speeches, pitches and presentations in all sorts of settings including:
Work / career
Business presentations
Sales pitches
Job interviews
College
Politics / public life
and anywhere else where it is important for you to be confident and competent. We can react to whatever you require.
[/tab]
[tab title="Cost"]
The cost of the programme varies according to the size of the group.
[/tab]
[tab title="BOOK"]
Call +353 94 95 42965
[/tab]
[tab title="Blog" ][bloglist posts="5″ show_title="no" title="Latest News" categories="public-speaking-presentations"]
See all Public Speaking, Pitching & Presentations Blogs HERE
See tab above for dates & to book your place
[/tab]
[tab title="Testimonials"]
Liam Horan is an award-winning national journalist and broadcaster. He was the creator of the popular Championship Man series on RTE Radio One; a former Gaelic Games Correspondent of the Irish Independent; and co-writer of the comedy play The Pull, toured nationwide by Half Solid Productions in 2013, 2014, 2015 and 2016.

He is in demand as an after-dinner speaker and Master of Ceremonies at a wide variety of events all over Ireland. His versatility is illustrated by the vast range of events at which he speaks – from MC at prestigious business awards to presenter at major sports events, and much more in between.
Nationally published Careers Columnist with TheJournal.ie; Entrepreneur & Business Owner (Managing Director, Sli Nua Careers); Business Mentor & Consultant.
Read Liam Horan testimonials HERE
See list of Liam's corporate and guest lecturing clients HERE
See tab above for dates & to book your place
[/tab]
[/tabgroup]