Six tips to help teacher write better application forms
By Sabina Trench, Career Coach, Sli Nua Careers

Q: "I'm a primary school teacher searching for a permanent job in September. There are lots of opportunities out there but not only do I have to send in a CV and cover letter; I
have to complete an application form for each school. How should I go about this? (JG, email)."
A: Sabina Trench, Career Coach, Sli Nua Careers, has compiled these six tips that might help you or other teachers, JG:
1. Remember that 'one size doesn't fit all' – tailor your application form for every
school.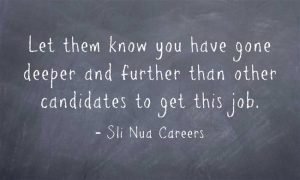 2. Research the school thoroughly before you complete the form. Lots of schools have their own website and Facebook page. The tips below will give you ideas on how
you might research the school, what you might find and how you might use that in your application.
3. Find out the big interests in the school – it might be a choir, or a Green School programme. If you happen to have similar interests, make sure to highlight them in
the form. If you've done a training programme on multi-culturalism in schools, and the school happens to be particularly multi-cultural, elaborate on that in your application. Meet their interests.
4. Talk to parents of children in the school – they generally know exactly what's going on. Get them to evaluate what they think are the strengths – and, indeed, the weaknesses – of the school. In the application form, highlight where you can shine, particularly if you know you can help to improve a weakness. If you have a talent that isn't currently being utilised in the school, tell them how you would benefit the school by bringing it to them – e.g. if you play a sport/instrument they don't already have, show them that you can introduce it and how popular it will be with students.
5. The Department of Education may have a Whole School Evaluation report or other details of the school on its website – check it out. Bit by bit, you should form a very clear overall picture of the school. With this, you can complete a form that makes sense to the Principal or Board of Management – yours will not merely feel like a generic application sent to half a dozen schools at the same time.
6. In interview, let them know you have researched the school. Use the information you have accumulated. Let them know you have gone deeper and further than other candidates to get this job.
Sabina Trench is a Career Coach with Sli Nua Careers, who have offices in Galway, Dublin, Limerick, Athlone, Sligo and Mayo, plus a full online service. Their services include CV preparation, interview training, personal statements and application forms. ç
We have a dedicated section on our site for teaching positions – HERE