And finally, have you any questions for us?
By Sabina Trench, Career Coach, Sli Nua Careers

By the time you reach the end of the interview, all you want to do is get out the door as fast as you can. However, that could be a mistake, and asking the right question or questions might just help you to secure a job offer, writes SABINA TRENCH, CAREER COACH, SLI NUA CAREERS.
You have just been through a 45-minute interview filled with competency-based questions, incisive analysis of your CV and skills, and a few curve balls that tested you to the limit. They have wrung you dry, and now they want you to start asking the questions. Seriously?
That's usually how interviews go, and this is your opportunity to find out:
 If you want to work here?
 What are their plans for this post?
 What happens next?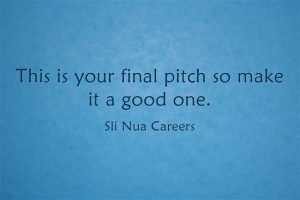 Do I want to work here?
Some people are in the very fortunate position that they are already in a job when interviewing for a new job. As a result, they have options and choices to make. Therefore, questions like 'what do you like about working here?', 'what is the company culture?' or 'can you describe a typical day?' would be reasonable questions to ask.
If you get answers like, 'the holidays', 'work hard, play hard' or'no two days are the same' you may want to reconsider. This might not be the best fit for your ambitious and motivated nature, work-life balance or need for routine. You may be here for a while, so you need to know that this is a workplace where you will have the opportunity to do your best work, or at the very least, enjoy coming to work every day.
What is required of the winning candidate?
You might ask something like 'what are the priorities for this post in the first three months?',or 'what are the most important qualities needed for this position?' Listen to their answers carefully, and craft a response that highlights your skills, linking them to their needs. So if they say, 'growing sales (selling skills), creating market awareness (marketing skills) and securing awards (experience of competitions)', you need to tell them how you can help them to achieve these goals, using concrete examples for each one. This is your final pitch so make it a good one.
What happens next?
So many people forget to ask this simple question. You get into your car to call your nearest and dearest. You tell them you nailed it, and they all ask the same thing, 'when will you hear back? 'I never asked. Doh!
Sometimes panels are very organised, and will include this at the end of the interview; others may be under pressure for time and forget. It is up to you to get this information before you leave. Further short-listing, second interviews, medicals and checking references may all be part of the recruitment process. So, when you don't get 'the call' that evening, you won't panic because you know all of the above will take time. We appreciate that energy levels run low at the end of interviews, but however you manage it, you need to muster up the enthusiasm right to the end. Asking thoughtful and meaningful questions at the interviews end could just set you apart from the rest.
Sabina Trench is a Career Coach with Sli Nua Careers, who have offices in Galway, Dublin, Limerick, Athlone, Sligo and Mayo, plus a full online service. Their services include CV preparation, interview training, personal statements and application forms.