Five tips for the job seeker's LinkedIn profile
By Ashley Cahillane, Linkedin Expert, Sli Nua Careers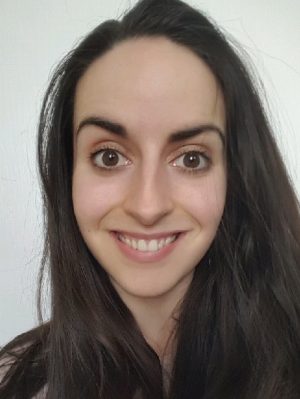 Recently unemployed or wanting to make a change from your current role?  Having a LinkedIn profile will help to showcase your qualifications, experience and skills…but can you make your profile stand out from the other hundreds, if not more, also seeking similar roles?  The following five tips will help you do just that, writes ASHLEY CAHILLANE, Career Coach, Sli Nua Careers.
    1.Profile photograph
Having a profile photograph makes your LinkedIn profile more likely to be viewed compared to those who don't add their photograph.  Your photograph is one of the first things your potential employer will see – first impressions are so important.  Make sure you dress like you would for an interview, no selfies.
     2. Customise your LinkedIn public profile URL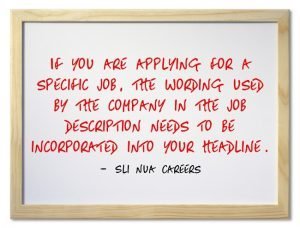 When you create your profile, your profile URL will be your name followed by a load of numbers and letters.  Not very attractive.  You need to customise your URL to just your name. If you have a common name you may need to alter it slightly.  Customising your URL makes you easier to find and most importantly makes you look more professional. It is very easy to do – simply go into edit profile.  Under your photograph you will see your LinkedIn URL, for example https://ie.linkedin.com/in/name-name123456dd. Beside this there will be a small star-like symbol.  Click on this and on the right-hand side of the screen there will be a section to customise your URL.  Once you have customised your URL, make sure to add it to your email signature and to your CV.
     3. Profile headline
This section is the key to potential employers and recruiters finding you so it is really important to make your headline stand out.  If you are applying for a specific job, the wording used by the company in the job description needs to be incorporated into your headline. For example, if they are looking for a skilled multi-tasker who is deadline oriented then "skilled multi-tasker" and "deadline oriented" should be included in your headline.  By doing this when the potential employer / recruiter searches LinkedIn for potential candidates, your profile will be found in their search.
     4.Work experience
When compiling your work experience, make sure to place greater emphasis on those roles that mirror where you want to go next in your career. This will mean writing more on jobs that match the next phase. If that means shining a brighter light on a job you did 20 years ago, because it is a direct match with the job you're now hoping to get, you should shine the light that way. In career development, think relevance ahead of chronology.
      5. Connections
Don't be afraid to connect with people on LinkedIn.  Again if you are applying for a specific job, check if any of your current connections work at that company.  Any information you can get about the company will be a bonus.  Also, if you have a list of companies you would like to apply to, make sure to follow their company page.  This shows you are interested in their business but, more importantly for you, it is a great way to see when jobs are being advertised.
Ashley Cahillane is a Career Coach with Sli Nua Careers, who have offices in Galway, Dublin, Limerick, Athlone, Sligo and Mayo, plus a full online service. Their services include CV preparation, interview training, personal statements and application forms.