Five tips to make your LinkedIn profile work for you
Linkedin Profile
By Ashley Cahillane, Linkedin Expert, Sli Nua Careers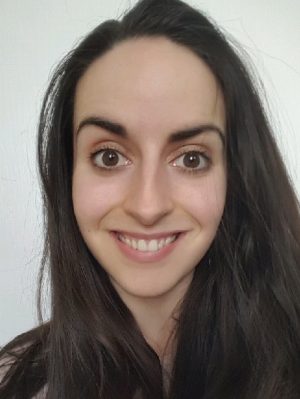 The Christmas holidays are fast approaching and when we are finished with the over spending and over eating that Christmas brings, our thoughts will start to focus on how we can change or improve our current situations.  New Year resolution lists will be scribbled down with many of them stating 'find a new job', writes ASHLEY CAHILLANE, Career Coach, Sli Nua Careers.
The only problem here is that others will be thinking the same thing.  So what can you do to make you stand out to potential employers and recruiters above all the rest seeking similar roles?  The following five tips will help you do just that
1. Linkedin profile
Many of us have created a LinkedIn profile but how many actually keep it up to date? This is the first thing you need to do. You need to ask yourself questions like – have I taken on any extra responsibility in my current role? Have I completed any further training or obtained any other qualifications since I last updated my profile?
If so, you need to add this information to the relevant sections of your profile. When applying for a job you should adapt your LinkedIn profile to that specific job. To be a step ahead you can update your profile for a specific type of position so that when a job is advertised you will already tick the majority of boxes for the searching recruiters and companies.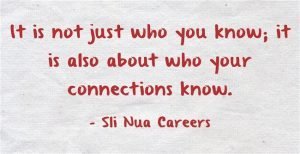 2. Make your headline work
Did you know that when you create your profile on LinkedIn, the platform will automatically state your current job title and place of work as your headline? And did you know that every time you engage on LinkedIn, your headline appears?
This is why it is so important to update your headline and make yourself stand out from the crowd.
Your headline is what should attract companies and recruiters to read more about you so use it to your full advantage. State your current title and check out what others in your industry are calling themselves. I have explained how to do this in my previous blog: https://goo.gl/EB5FUJ.
3. Show you're open for business
LinkedIn have recently introduced a new feature called Open Candidates.  This is a brilliant feature that enables you to privately signal to recruiters that you are open to new positions without letting your current employer or colleagues know.  Once you use this feature, you will automatically show up in recruiters' LinkedIn searches.
All you have to do is click on the jobs tab of your profile.  This will bring you to a page with three sections – Discover, My Jobs and Preferences.  Click on preferences.  Click on 'share that you're open to new opportunities and let your next job find you'.  Fill in some basic information regarding the types of jobs you are seeking.
4.Build your network
It is so important to continuously build your network of connections especially if you are searching for a new position.  It's  not just who you know; it is also about who your connections know.
5.Identify potential employers
Make a list of companies you would like to work for.  Like their company LinkedIn page.  This gives you access to what is going on with these companies as well as it being a great way to see when they are advertising jobs.
Ashley Cahillane is a Career Coach with Sli Nua Careers, who have offices in Galway, Dublin, Limerick, Athlone, Sligo and Mayo, plus a full online service. Their services include CV preparation, interview training, personal statements and application forms.