By Sabina Trench, Career Coach, Sli Nua Careers

As we move into the new year, it is not unusual to start thinking about the future and the year ahead. What if you are thinking not only of a new job, but a complete career change? Where do you start? 'What colour is your parachute?' might just be the book for you, writes SABINA TRENCH, Career Coach, Sli Nua Careers.
The book is broken into the following three sections:
1 The Problem;
2 The Playing Field;
3 What, Where, and How.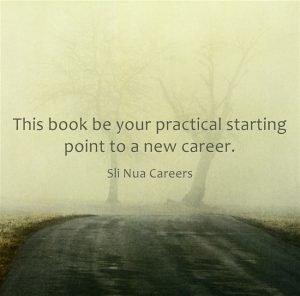 Much of the earlier chapters deal with job hunting, which is useful for sure, but here we are concerned with a complete career change. The author starts with creating visuals. A visual of your ideal life, your ideal job and matching the two. He goes on to reference practical career tests and sources of career information to help you flesh out your ideas.
There is a chapter dedicated to self-employment. As this can be a big leap for many, the author sets out a range of practical ways to test self-employment before taking the ultimate plunge. If this option interests you, I recommend that you contact your Local Enterprise Office for details of their Start Your Own Business courses.
The final section is the most interesting, if somewhat challenging, part of the book. It presents the concept of 'The Flower'. This is a visual aid that aims to help you to identify your dream job, on one piece of paper.
Sounds ambitious? It is, and it requires hard work on your part, but it's a very worthwhile exercise.
At the heart of 'The Flower' are 'my favourite skills'. These are explored in the book in terms of physical, mental and interpersonal skills. The other elements of 'The Flower' are:
• My favourite interests or topics that interest me the most;
• Geography – Where do I want to use my skills?;
• My favourite people environments;
• My favourite values;
• My favourite working conditions;
• Salary and level of responsibility.
As you can imagine, this exercise will throw up a lot of options and possibilities, so there is a comprehensive prioritising grid that will help you to rank your answers in order of preference. It's explained very well, and will really help you to work through long lists.
Once you have completed 'The Flower', the book goes on to the 'how' of getting to that place, that perfect career. It starts with giving your flower a name in terms of jobs/careers, organisations, places and the needs those places/organisations have that you can solve with your skills and knowledge.
The author goes on to investigate who has the power to hire you, interview tips, and even salary negotiation. It really is an all-rounder.
The book is full of practical exercises, and I recommend that you photocopy some of the diagrams (for your own use, of course), so that they are bigger and easier to complete. There is no doubt about it, but this book takes work in the reading, in the doing, and in the acting.
That said, it could be your practical starting point to a new career. Surely, that's a resolution worth keeping?
'What colour is your parachute?' by Richard Nelson Bolles is available from all good bookshops, on order or online.
Sabina Trench is a Career Coach with Sli Nua Careers, who have offices in Galway, Dublin, Limerick, Athlone, Sligo and Mayo, plus a full online service. Their services include CV preparation, interview training, personal statements and application forms.