Dusting off old qualifications, is it possible to go back?
Qualifications
By Sabina Trench, Career Coach, Sli Nua Careers

You left college with a degree or maybe even a masters, but work was scarce and you took what you could find. Now, ten years later you are working in a completely different field and are wondering what might have been.
But, as George Eliot said, 'it's never too late to be what you might have been', writes SABINA TRENCH, Career Coach, Sli Nua Careers.
This is surprisingly more common that you might realise. Many graduates left college with excellent qualifications, but walked into an economy that was less than ideal.
The part-time job turned into the summer job; that in turn became full time; and next thing you know, you're promoted to supervisor, and making good money.
But this was never your passion, and you want to at least investigate the option of going back to something that you loved. But, where do you start?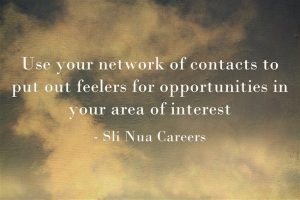 Qualifications
First of all, it depends on your qualifications. Is it an area that has moved on dramatically?
For example, if you studied marketing and communications 10 years ago, Twitter was just getting started, and Instagram was only launched in 2010. So if you want to go back, some retraining may be necessary.
What about something that required committing large amounts of information to memory such as law or accountancy? These are also sectors where exams and apprenticeships are the norm.
And who wants to be a 30 year old intern? If you are serious, you may have to be one. Also, unless you've stayed up to date on the information, refresher courses might be needed.
Moving on
It can be difficult to turn your back on a good job that pays good money, so how about trying to find a part-time opportunity in the area of your choice? In fact, depending on how competitive your sector is, you may have to look for creative ways to get the required work experience, such as volunteering for example.
When you are looking for opportunities, I recommend that you use an education-led CV, simply meaning that your qualifications take centre stage, as opposed to your work experience.
One thing that you may be failing to notice is that you have real work experience, and those much-lauded transferable skills.
Deadlines
What about the deadlines you met, conflicts you resolved, and teams you managed? These skills aren't taught in the classroom, but are vital in the working world.
So a CV that showcases your skills and competencies, rather than your jobs, can really help a potential employer to see beyond your current role.
Given that you are a veteran of the working world, I also suggest that you use your network of contacts to put out feelers for opportunities in your area of interest.
Off the radar
While you will find lots of prospects on job websites and advertisements, many jobs are still off the radar and informal recruitment is still used a lot. Some experts say the rate is as high as 80 per cent.
And finally, when you do decide to reboot your career, be ready to possibly move back down the ladder in terms of position, power, and or pay packet.
So yes, while it is possible to go back, it's not without its sacrifices. However, once you make the leap, go for it, and embrace a new chapter in your career.
You can read more blogs from Sabina HERE
Sabina Trench is a Career Coach with Sli Nua Careers, who have offices in Galway, Dublin, Limerick, Athlone, Sligo and Mayo, plus a full online service. Their services include CV preparation, interview training, personal statements and application forms.