Age: You can't change it, so work with it
Age
Pic source www.pixabay.com
By Liam Horan, Career Coach & Managing Director, Sli Nua Careers

Q: I think they see me as being too old. I keep getting called to interview, but I have not been able to land a job. I am 54. My last job was outsourced to a cheaper country. I am very bitter about that and think the powers-that-be in this country need to do more to protect our jobs. I worked at that company for 34 years. Any thoughts? (AD, email).
A: AD, you will appreciate that I am working off limited information, writes Liam Horan, Career Coach, Sli Nua Careers.
Age
To the first point, your age. It's not within your gift to change it. Technology hasn't cracked that one yet, alas. You owe it to yourself to be more positive about your age – about yourself, in effect.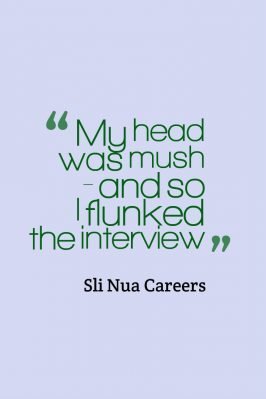 Some people will find that an unduly glib sentiment. But I feel compelled to make the point. You are allowing something absolutely beyond your control to have an inordinate influence on your career?
And, what does being too old actually mean? Is it a cover for something else? Are your IT skills up to date? Are you exhibiting the right attitude and enthusiasm at interview? Or has the fact that you have spent 34 years – probably your entire career to date – working at the same company result in you coming across at interview as institutionalised, jaded, set in your ways?
You need to answer those, and similar, questions very honestly.
Interview Panel
Age of itself is rarely the only determinant for an interview panel. It might be the thing that beats you in the final analysis in a head-to-head with a 25-year-old. And, indeed, it might be the thing that swings it for you in the same final analysis.
But did you even get to the final analysis? And was everybody in that final analysis much younger than you? What I am really getting at here is that you must present an interview with a clear understanding of the skills you have, the experience you possess, and how they will be of value to the company.
I meet hundreds of candidates of all ages who fail to effectively match their skills and experience to the job at hand.
Is your bitterness coming across? I know from personal experience – and from working with countless clients – that being in the proper frame of mind is crucial. The biggest flunk job I ever did an interview resulted solely – and I mean solely – from my not having my head right on the day.
Skills and Experience
I had the skills. I had the experience. But my head was mush. I had just come through a challenging period in my career and, instead of convincing the panel that I was the right person for the job, I veered more towards 'interview as counselling session'. And, yes, to remove any lingering danger of my landing the job, I displayed bitterness.
Later I heard who got the job – I could have beaten him if my eye had been on the ball.
So, AD, it all comes back to you. The fact that you are being called to interviews indicates to me that age may not be as big a factor as you think.
Yes, you will suffer setbacks at interview, but there is no alternative but to dust yourself down, learn from the experience, and resolve to persuade the next panel that you understand, and meet, their requirements in full.
If you would like to make a booking with any of our career coaches, see HERE for CV Preparation, Application Form writing, LinkedIn Profile writing, Interview Training and other career services.
Liam Horan is a Career Coach with Sli Nua Careers, who have offices in Bandon, Galway, Limerick, Navan, Athlone, Sligo and Mayo, plus a full online service. Their services include CV preparation, interview training, personal statements and application forms.