Self-employment conundrum – Stick or twist
Self-employment conundrum
By Liam Horan, Career Coach & Managing Director, Sli Nua Careers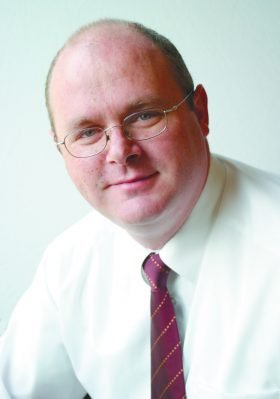 Q: I worked for 22 years in the same job – and went out on my own three years ago. Boy, it's tougher than I expected. I didn't realise that getting things done would take so long, that customers would be so slow to trust the service I offer, and, then, to compound matters, that they would be so slow to pay. And the endless record-keeping and tracking puts the tin hat on it entirely.
 'Permanent and pensionable'
You have written previously about your own move from 'permanent and pensionable' to self-employed in your time – I am thinking about the reverse move, back into the calmer waters of employment. Why should I stick? (ET, email).
A: Yes, I've been that soldier, and I feel your pain. I heard a self-employed person defined once upon a time as 'someone who decides to work 85 hours a week for themselves so they are not forced into the tyranny of having to work 39 hours a week for someone else."
Self-employment conundrum
The move back into what you call the 'calmer waters' has tempted me a few times over the years too, as it has lots of other self-employed people I know. In fact, for many self-employed people, it is an almost ever-present piece of background noise. Family members and partners (in the 'life', as opposed to the 'business', sense) can become very frustrated – understandably so – by it all and push the employment option.
Should you stick?
Should you stick? I really have no idea, but I think you owe it to yourself – and all you have done over the last three years – to consider it carefully before jumping back in.
A few questions I would ponder:
Freedom
Do you value the relative freedom of self-employment, the sense that, while you have customers who can control and direct you to a certain extent, you can still turn down some work, book your own time off/holidays, and steer your own ship?
Is your business building? Here it is important not to tell yourself lies (yes, self-employed people can tend to engage in fooling themselves). What do the figures show? Compared to this time last year? Is the curve upward?
Can you change how you do things to improve the movement of money into your business? Get deposits? Charge for first meetings? Eliminate tyre-kickers? Streamline how you process information?
Can you delegate? Maybe you're just not the person for tracking the paperwork. And is it the best use of your time? Would you be better offloading that – "here's the biscuit tin of stuff, go figure" – and focussing your time on sales, after-sales, fine-tuning your systems, and so on?
Will you get bored if you go back into the world of employment? Something deep within you drove you to start the business in the first place. Will that sense of exploration be satisfied in the workplace?
As you can see, on this one, I have only questions, not answers. The self-employment conundrum is not a simple one.
Initially, I wondered about whether or not this equated to an appropriate question for this column, but, in reality, many people at a career crossroads contemplate 'setting up myself'. We are always keen here to hear from people who have made the move, particularly as the gig economy and other developments in employment are leading more and more people to contract and self-employment models.
You can read more blog from Liam HERE
Liam Horan is a Career Coach with Sli Nua Careers. We have offices nationwide, plus a full online service. Our services include CV preparation, interview training, mock interviews, personal statements, career planning / direction, LinkedIn profiles and application forms.