Setback: You got knocked down – now get up again
Setback
By Liam Horan, Career Coach & Managing Director, Sli Nua Careers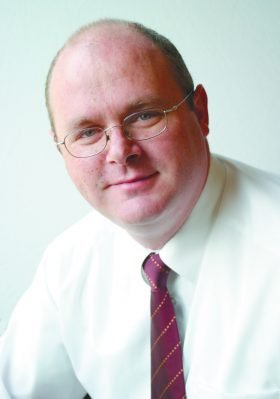 Q: I started a new job six months ago – but I hate it. I feel totally constrained in it: I worked in a very similar role before, but with a different company, and the two companies are like chalk and cheese. Before, the attitude was try, try and try – and if you failed, so what, you'd learn from it. Here, caution is the byword. Nothing ventured, nothing lost. I've applied for a few new jobs and next week I have an interview – how do I explain the fact that I'm leaving this job so quickly? (DP, email).
A: This is a more regular scenario than you might think, DP, and one that shouldn't necessarily derail you at interview, writes Liam Horan, career coach, Sli Nua Careers.
These things happen
It might sound a bit trite to dismiss this by saying 'these things happen', but there is a certain element of that about it. When we go into jobs, we can never be sure how they'll work out – it's a leap into the dark for all concerned. This is a setback nothing more than that.
Setback
Even when both parties are told that they'll be ideal for each other, it can go wrong. There's no accounting for human dynamics, differences in approach and all the other things that make up a harmonious working relationship.
Moving on
So, you're moving on – and it's important to move on. I mean that, in the interview, you've got to focus on what you can bring the new company. Concentrate a huge amount of your preparation on that: figure out what they really need, how you can help them and what the happy outcome will be for them when they hire you.
About the current short-lived job, I would simply say something like: "It's just not for me – I thrive in environments where I am allowed to be creative, and I just don't find my current workplace to have the kind of approach that suits me – I do, of course, recognise that the company is successful and I think that, really, we're not an exact match."
Exact match
And then, crucially, go on to explain how you think would be an 'exact match' for this new company: again, talk about your skills and how they can be put to good use in this role, your experience and how it prepares you for this role and your attitude of 'making things happen'.
Show that while the current role hasn't worked out, you're far from down and out. "…I care not how often you fall; I care only how often you get up again…"
One from the battlefield
We asked our coaches to tell us the most unusual question they'd been asked – or heard about – in an interview. Here's one reply:
"I have a friend who went to interview and was asked where they saw themselves in five years? She answered that she'd herself progressing in this company, as you do – however, on her social media she had posted about wanting to travel and they said this to her. I still can't believe they checked her out. So best be careful that all the stories align."
It's worth reiterating: yes, recruiters and employers are checking you on social media. They are trying to find out things about you. Make sure that what they find doesn't hole your campaign below the water line before you even get going.
If you would like to make a booking with any of our career coaches, see HERE for CV Preparation, Application Form writing, LinkedIn Profile writing, Interview Training and other career services.
Liam Horan is a Career Coach with Sli Nua Careers. We have offices nationwide, plus a full online service. Our services include CV preparation, interview training, mock interviews, personal statements, career planning / direction, LinkedIn profiles and application forms.