Missed opportunity: Incomplete college course is not the end of the story
Missed opportunity
By Liam Horan, Career Coach & Managing Director, Sli Nua Careers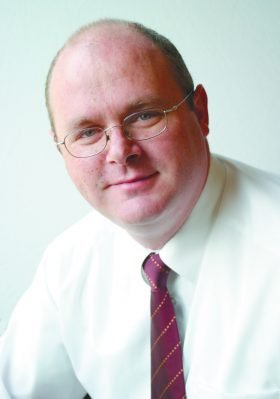 Q: I didn't finish my degree because I started working. Now I'm trying to get a new job, and I'm a bit iffy about the fact that I didn't see out college. Can I skip those years on my CV? (DD, email).
A: The short answer, the medium answer and the long answer are all the same – no, writes Liam Horan, Career Coach, Sli Nua Careers.
Career history
A liar needs a good memory. To use the deadening cliché, 'you are where you are'. It is important to accept your career history – your day up, your day down, your inspired decision, your missed opportunity, your degree completed, your course quitted.
A career path takes many different shapes and forms – not all have sensible, solid and steady upward graphs, and the world is all the better for that – and you need to accept yours for what it is.
Unexplained gaps
Unexplained gaps raise questions for employers. Rather than hiding away those years, I would put in the name of the course and the institution, the modules/subjects studied, any work placement undertaken, and a simple note to say that you didn't complete the course.
I would add 'did not complete course due to securing a job'.
Interview
When you go to your next interview, you will need to be prepared to deal with questions about the degree you didn't complete, as they may arise. Do you regret it? If you had your time all over again…?
Here, I would again be matter-of-fact in my answers. The fact that you haven't tried to hide those years away means you will not be living in fear of the interviewer smelling a rat.
Be very clear on why you left college and don't beat myself up over it. It might have been the best thing you ever did – you have got work experience and perhaps further opportunities to learn that would not have been available to you had you followed the initial degree path.
Are you considering some further study down the road – a desire to continue learning will impress an employer?
It is implicit in your question that you don't need this degree for the kind of job you are now chasing. So don't let it become a burden or a barrier: don't let it colour your view of yourself. In job-searching, it is important to focus on what we do have, rather than fixating on what we don't have.
This week's top tip
You're thinking about change. Or perhaps change has been forced upon you because your company has closed down or you've been made redundant.
If this applies to you, our tip comes from our experience of dealing with people in your exact scenario, and it is this: Just as you need to contact recruitment companies, and reply to adverts online or in the papers, you also need to tap into your personal network.
Friends, and friends of friends, can really help. Let them know you're looking around, and what exactly it is you're looking for; give them your CV; and ask them to keep you in mind if they hear of anything stirring that would suit you.
Missed opportunity
Let them know you'd appreciate any kind of a tip-off. People like to help. Make it easy for them to do so. Don't over-stay your welcome, but do make use of your network right now. It is a very real ally.
Word of mouth is remarkably powerful.
You can read more blog from Liam HERE
Liam Horan is a Career Coach with Sli Nua Careers. We have offices nationwide, plus a full online service. Our services include CV preparation, interview training, mock interviews, personal statements, career planning / direction, LinkedIn profiles and application forms.