Navigate the inside line to victory
By Liam Horan, Career Coach & Managing Director, Sli Nua Careers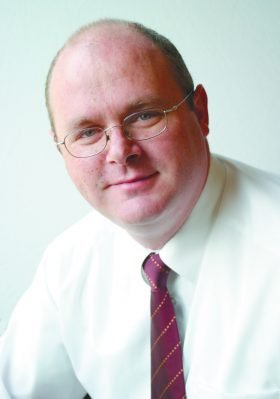 Going for an 'inside job' – no, not a bank heist – can be very trying. In fact, I'm sure a bank heist can be trying too, though it's not a career path we tend to recommend.
'Inside', all eyes are on you and the other candidates. In front office, they talk of little else – unless one of the candidates is around. They've the inside line on who's going for it, and the date of the interview, and a few know more than they let on.
It's great gallery entirely for the crew in the warehouse. They've started a sweepstake, given all candidates nicknames hung the names on the wall.
You're the favourite. Steady Jo is the name they've given you. The talk is you're drifting a little in the betting as the day draws closer.
Underdog
Everyone loves an underdog. Favourites are there to be beaten. Insert your preferred cliché. Everyone is wishing you well – but how many mean it? Or even really care, apart from relishing the drama of it all?
The whole affair fulfils an important pre-requisite of any enjoyable blood sport, namely that it's infinitely more desirable to be a spectator than a participant.
Then, there's the formal process itself. You want to claim your credit but you don't want to make it look like you think you did it all on your own. So your application form or CV reads like a weekly update from your department to management – full of 'we' and 'us' and not enough 'I' and 'me'.
So intent are you in being fair to the others in your department that you become unfair on yourself, thus violating a key rhetorical question of any job-seeking campaign i.e. if you don't tell them, who will?
Pitfall
The interview is another potential pitfall. You know them too well. They know you too well. And if you unleash all sorts of clever ideas and observations to make the place run better – as you should in the new role – you're wondering if they're thinking 'well, if he is this smart, how come he hasn't done all of these things before?'.
Additionally, you're questioning whether or not 'I can really big myself up' in front of an interview panel you know very well. You think about the sniggering next time you sit beside them in the canteen, and you err on the side of caution.
And so you put your gun back in your holster and retreat, leaving it clear for someone else to fill the void.
You've pulled your punches in the application. You've done the bashful sports person on it in the interview – 'ah, just delighted we got over the line' and playing down your own 3-7 from play – and you've thus made it harder on the panel to select you.
You might have been better off robbing a bank.
Talk yourself up
You must take your chances. Talk yourself up a bit without going over to the arrogant side. Detail your achievements. Yes, where appropriate, give credit to others, but not to the point of obsequiousness where, in so doing, you diminish your own candidature – too far east is west.
Grin and bear it. Block out the self-consciousness. Steady Jo must speak for Steady Jo because your rivals Sleeves Up and Overtime King definitely won't. Right now, you owe it to yourself to go in there and fly over those hurdles to victory.
You can read more blog from Liam HERE
Liam Horan is a Career Coach with Sli Nua Careers. We have offices nationwide, plus a full online service. Our services include CV preparation, interview training, mock interviews, personal statements, career planning / direction, LinkedIn profiles and application forms.