Your LinkedIn profile needs regular care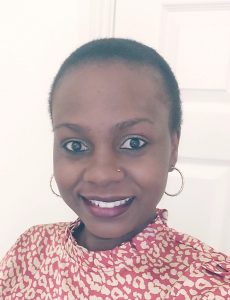 Q: I created a LinkedIn profile a few years ago after hearing all the talk about it being essential. I put a good few hours into it and, apart from old school colleagues inviting me to connect with them, I haven't heard a dicky bird. No job offers, no call to interviews, nothing. What am I doing wrong? (UK, email).
A: It's not so much that you are doing something wrong, it sounds to me like you aren't doing anything at all to open up the possibility of LinkedIn being an asset for you, writes Maureen Nalubega, LinkedIn Specialist, Slí Nua Careers.
A LinkedIn profile is not a CV you build and allow to sit there without any further work. It's an organic entity. Think of it as a garden that needs watering, weeding, pruning, planting and so on. LinkedIn is only as good as the activity you generate on there.
Be active on an ongoing basis. Some people's LinkedIn profile springs to life when they are job chasing and then they go back under the stone again.
To really get noticed – by recruiters and by other key people in your sector – you should join relevant groups, ask and answer questions, make meaningful connections, post articles yourself and link to articles others have written. LinkedIn is like a fitness regime: regularity is more important than the occasional big burst.
Plus, UK, review your original work. You spent a few hours building your profile – take a look at your profile and see if the photo is good, if the summary at the top captures your skills and experience effectively, if the headline relates to your current or next career sector, if your training and education are properly outlined and if your career history is accurate and easily understood and followed.
Tend your garden well and LinkedIn may turn out to be a powerful tool for you. Of course, it may be that it is not a particularly important feature of recruitment in your sector. But it sounds like you want to give it a chance.
One final thought: LinkedIn may have played a part in your career progression, without you realising it. If you applied for a job since you built your LinkedIn profile, chances are the employer or recruiter checked out your profile. It's what they do. It may have contributed to you not being called to interview because it didn't serve to enhance their view of you.
Featured image courtesy of Pixabay.
Need advice on your LinkedIn profile? Go HERE for information on LinkedIn profiles
Need our help? Complete this form below and we will get back to you