Dealing with 'skeletons in the wardrobe' at an interview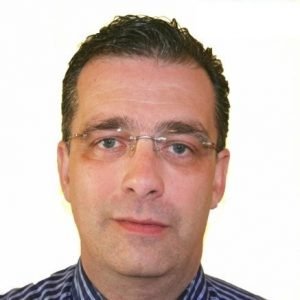 By Sean Browne, Career Coach, Sli Nua Careers
Some of us have accumulated the odd 'skeleton in the wardrobe' over the course of our careers. Most of these 'skeletons' are minor in nature and can be easily explained. However, others can damage your chances of getting that job, particularly if not addressed properly, writes Sean Browne, Career Coach, Sli Nua Careers.
Skeletons
'Skeletons' may include not having worked for an extended period; you may have been let go from a previous job; or your academic record is not what it should be. There may be other types of 'skeletons in your wardrobe' but the question is how do you address them at an interview or, indeed, do you address them at all?
Like many things in life, there are no hard-and-fast answers but it may clarify things a little if we were to consider the risks in play for both the interviewee and employer.
Risks for you, the interviewee
You have a 'skeleton' and you decide to drive on regardless and hope the employer has not noticed that something is awry?
Employers are canny individuals and most of them did not get to where they are today without conducting proper due diligence by assessing CVs or doing thorough background research on prospective employees. Chances are that the 'skeleton' has been copped and the employer is expecting you to address it.
If you don't, you run the risk of leaving the employer with the impression that you are not a straight-up individual and it is unlikely that you will be employed.
Risks for the employer
Among the primary concerns of employers is determining what type of person you are and whether they can afford to employ you. In this regard, employers are very concerned about risk.
Risk means a chance of good money (i.e. your salary) being spent to simply introduce disharmony into the workplace by selecting an unsuitable employee. Many employers are slow to take a risk when picking a new employee and they will opt for the safer choice.
Solutions
In essence, they want employees to bring solutions and not additional problems to the workplace. At interview it is your task to reassure the employer that you are not a major risk and this is probably best achieved by putting your best explanation forward, outlining any lessons you have learned and what positive changes you have introduced into your life/career that mitigate a reoccurrence of the 'skeleton'.
Good risk management
Leaving things up in the air open to all kinds of uninformed interpretations and perspectives is probably not in your best interests. In tackling the issue up front, you maintain a degree of control of the interview by addressing the 'skeleton' on your terms and by putting your perspective and personal explanation on the incident in question.
In many cases such an approach may impress employers and earn you respect for being forthright and honest.
Above all, the employer is not left solely with his/her personal interpretation of the 'skeleton', but now has a plausible explanation that may help tilt the axis of risk in your favour.
If you would like to make a booking with any of our career coaches, see HERE for CV Preparation, Application Form writing, LinkedIn Profile writing, Interview Training and other career services.
Sean Browne is a Career Coach with Sli Nua Careers. We have offices nationwide, plus a full online service. Our services include CV preparation, interview training, mock interviews, personal statements, career planning / direction, LinkedIn profiles and application forms.
Need our help? Complete this form below and we will get back to you