By Paula Ballester Murat, Erasmus Entrepreneurship Programme
Through these, months I've been talking about different parts of the business: promotion, daily tasks, entrepreneur attitude…but there's still one overy important part that I haven't talk about yet: customers.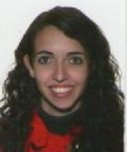 Since the very begining, I've been in contact with Sli Nua Careers' customers in almost all the different services  the company provides: CV Writing, Interview Training, Mock Interview, Public Speaking and Career Guidance for school leavers and adults.
As I have come to know so much more about Sli Nua, I've been able to answer queries via phone and email about what we do, to schedule appointments and even to set up sessions with clients. I've realised that my communication skills are as useful here as they are in Spain: our main objective as a company is to help people to communicate better in order to achieve their goals.
As Liam always says, we don't fundamentally change how people communicate; rather we try to help them to enhance their existing style. I've been astonished seen how many clients thought they talked too much, or sounded arrogant when talking about their achievements. These concerns often prevents them from outlining their skills and abilities.
Most of the sessions I've been directing have been Mock Interviews. First of all, I read their CVs and jobs for which they are applying . Then I  prepare possible questions as if I were the recruiter and I help them to improve their verbal and non-verbal communication skills, and to structure their answers correctly to prove how good they really are.
I've also learned how to give feedback properly. I have learned how to think like a recruiter. Initially, I was trying to be their friend, but, in Mock Interviews, I have become more objective so that I can give them valuable feedback.
So, during these months I've discovered a possible new area of work for me, because, although my previous experience was mainly with students and young people, I have found that working with adults is also very rewarding. They have a clear idea about what they want and are willing to follow advice that helps them to get their job.
Tomorrow, I deliver a workshop at the Mayo GAA Career Fair – another exciting undertaking for me. Sli Nua Careers is heavily involved in organising this event and will also have an exhibition stand there. If you're nearby, do drop in. Read more about the event HERE