Show me the money, 'cos I'm worth it
By Siobhan O'Malley, Career Coach, Sli Nua Careers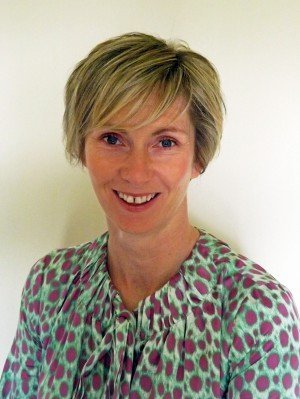 Q: I love my work – I get on well with my colleagues, I like my work content, my work is convenient to my home and it suits my home life.  I do not want to change job, but I believe I should be paid more for all that I do at work. (EJ, email).
A: EJ, I'm delighted you wrote in; career advice is not just for the job seeker and the newly-qualified, it's not just about interview preparation and CV writing. Your query jumped out of the pile this week as it provides the perfect opportunity to talk about career from another angle – how to progress without changing career or employer, writes Siobhan O'Malley, Career Coach, Sli Nua Careers.
Negotiating a wage rise can be tricky – handled badly, it can take the wind from your sails; managed correctly, it can reinvigorate your career. Preparation is your best friend in this process – treat this as you would a job application or interview.
Opening pitch – your demeanour and language are critical in pitching yourself and your worth to your employer. You want to be reasonable, open to discussion and yet clear in conveying the reasons why you deserve a pay rise.
Make your case – present all the reasons why you deserve a rise. Give evidence of your value to your employer – your contacts, new initiatives you have led, the training you give to new hires, additional responsibilities you have taken on. Sell your commitment to your employer and your job – for example, have you undertaken any study that directly or indirectly enhances your skillset?
Job evaluation – use this tool, as they do in the civil service, to systematically review your actual work content; compare it to your given job description and make your case for a pay rise based on what you can show to be the additional duties you undertake.
Be realistic – do your research on the standard industry wage, how your employer is doing and what they can afford.
Do not be put off by their knowledge of you – you might feel uncomfortable talking yourself up to people with whom you work; you have to get over it. Your talent and hard work should not go unappreciated because you are poor at advocating for yourself. So long as you are not overstating your case, you are fully entitled to sing your own praises.
Success is a result that matches desired outcome. Be realistic in defining your desired outcome; consider what the possible options for the employer are. A pay rise may not be on the table. However, financial assistance toward study fees, study days, an improved benefits package, the option of working from home one day per week and assistance kitting out a home office may be of just as much value to you.
I am a big fan of war-gaming, considering the 'what-ifs' of a situation and the potential outcomes. Worst-case scenario the answer is a definitive no and no hint that a wage rise will be considered in the near future.
At the very least this should spur you to action – if there is no indication that your salary expectation will be met, if your contribution to your employer is not recognised and rewarded, then maybe it is time to move on after all.  And in evaluating your current role and responsibilities, you have already started updating your CV.
Good luck in the negotiations.
Siobhan O'Malley is a Career Coach with Sli Nua Careers. We have offices nationwide, plus a full online service. Our services include CV preparation, interview training, mock interviews, personal statements, career planning / direction, LinkedIn profiles and application forms.