In the shadow of World Cup
By Sinisa Bjedov, Erasmus Entrepreneurship Programme participant, 2018
The whole week has passed in the shadow of the soccer World cup in Russia. Croatia suprised me against Argentina. As certified enthusiasts of sports, Irish people express sincere joy about Croatian winning.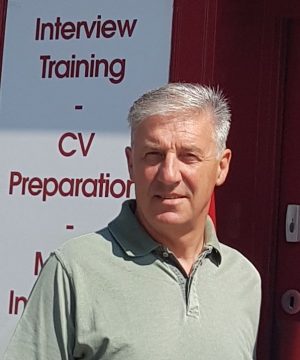 Especially when it be known that Croatia play against England. I received huge support for this game.
What can I say – everyone has their neighbors.
With big support from Liam, we made a Croatian night in the oldest pub in Ballinrobe – Biggins' Bar – for the Croatia v England match. After a very tense two-hour game, the free-kick from the white spot decided it in Croatia's favour and brought us another pint of Guinness.
At the request of Liam and his wife Noreen, I make some recommendations for their friends from Ballinrobe who are currently holidaying in Croatia. The most popular destination of Irish people visiting Croatia is Dubrovnik, with its 16th century walls, which were also used for recording a popular series of Games of Thrones, and nearby Medjugorje, the Croatian equivalent of Knock. I recommended a visit Lokrum, one of 1,000 Croatian islands in the Adriatic Sea. It is a very beautiful and relaxing place.
Sticking with the World Cup theme, very few visitors to Dubrovnik realise that as far back as the 16th century, football played in Dubrovnik. This was long before football came to the then Croatian territories in the form we know it today. Dubrovnik's 'gospari' (gentle children) flirted in the Italian calcio fiorentino football style. Evidence of the existence of football is visible in the form of a football roughly carved on the outer wall of the church of Saint Roch. This carving originates from the end of the 15th, or start of the 16th, century.
However, soccer (English: football) came much later, at in the end of the 19th century (1873) when English sailors, led by Robert Whitehead, then anchored in Rijeka, Istria Count, brought football with their framework rules. Shortly thereafter, the first match was played by local boys (oak treadmills) along with Englishmen. The result is unfortunately not known.
The original form of the game was more likely to be an open fight, and was often banned. With industrialisation and urbanisation, football, as we know it today, took shape. It is therefore a special honour for Croatia to beat the boys from the cradle of football. it was Croatia's first time to reach the final: the biggest result we have ever achieved.
As English manager Gareth Southgate said in a press conference: "We are standing at a moment in history".
The Croatians took that moment for themselves.