Irish teachers think seriously about their responsibilities
By Sinisa Bjedov, Erasmus Entrepreneurship Programme participant, 2018
During my third week in Ireland, I continued to collect assorted phrases from teachers' CVs.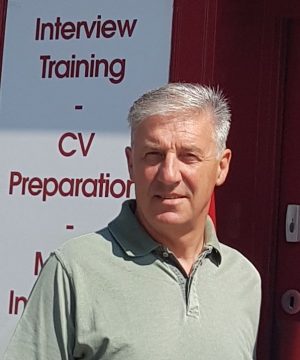 In this way, I learn about the teaching profession in Ireland and English language related with teaching. It was an interesting experience for me in many ways. I learn which skills and values teacher highlight in their CVs – and I can thus see which skills and values matter in Irish society.
For example, they often mentioned words like passionate, keen, enthusiastic, deeply involved and many others. I feel teachers are very sincere. It is nice to see how people in Ireland think seriously about the education of their young people, and the responsibility teachers have for the future of the country.
This week we did activities relating GDPR (General Data Protection Regulation) in the office in Ballinrobe. Liam wants to respect all the new rules and instructions relating to the protection of personal data.
It was a new experience for me to understand what GDPR and data protection actually mean in practice. I can confirm that Sli Nua Careers respect people and their personal data.
Preparing for interview for a new job is a service you can get in Sli Nua Careers and I saw Liam do it very well. Last week there were several interview training sessions. Some clients were happy to allow me to sit in on the training.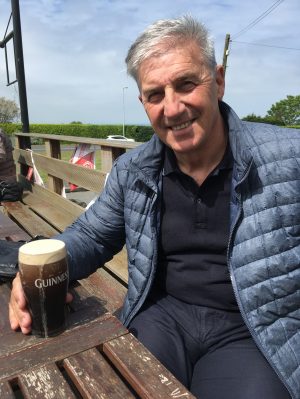 It was a new and significant experience for me. I heard about new jobs and people's intentions and how they can do a good interview. This indicated me to once more the differences between our two countries. When a labour market is functioning properly, people need to take advice about their careers because they can make progress in their life and profession.
In a situation where the labour market is not developed, as is the case in Croatia, knowledge and skills are not important. What is more important is whether or not you any connections through friends, cousins or, most importantly, political parties.
This is what occurs in Croatia now and long term it is not good. However, for some reason, people who lead Croatia cannot think in the long-term. For this reason, many people from Croatia are looking for their happiness abroad where someone can appreciate their values.
It is sad for Croatia but, on the other hand, the world has become a big village and it could be good thing, especially for young people. Thinking only in a national context is no longer good. What distinguishes people is good or bad, not just nationhood. Culture, sports and other activities bring people together from different countries and continents.
Every day is school day, as Liam says, and he has right.
In everyday life here in Ireland, it was a nice surprise when Croatia's national football team beat Argentina who have the best player in the world, Lionel Messi. Liam and I watched this game in Biggins' Bar near my apartment.
I did not expect that my country would beat Argentina with Messi in their ranks. Nevertheless, they did. And in adherence to an old Croatian order and custom, especially I was the only Croat present; I bought beer for everybody in pub.
Later Liam warned me that everybody in Ballinrobe will hear that one Croat will buy drink when Croatia wins. "If Croatia wins the World Cup," he said, "you will be bankrupt".
Of course, it could also be a good business idea for the owner of Biggins' Bar, John, my landlord, to attract many people to his bar on the evenings Croatia are playing. I am surprised how many fans Croatia has in Ireland. Or maybe it's the prospect of free drink…
If I must go bankrupt, I will do it in style – with Guinness for everyone.