Useful websites and apps for school teachers
As teachers, we encounter the technological revolution head-on simply because we meet digital natives every day.New ways of teaching and learning are emerging all the time writes Siobhan Ni Fhlatharta, St Patrick's Classical School, Navan, Co. Meath.  
[gap height="20]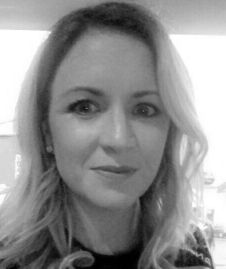 It can be dizzying at times, but technology, ultimately, can bring real benefits in the classroom. Here are some websites and applications you might find useful.
www.Post-it.com – capture notes, organizes and then shares physical sticky notes
https://classroom.google.com  – Google Classroom is a free web service developed by Google for schools that aim to simplify creating, distributing and grading assignments in a paperless way.
www.examinations.ie – exam papers, marking schemes, chief examiners reports and other useful examination material
www.youtube.com  – YouTube is a video sharing service where users can watch, like, share, comment and upload their own videos. The video service can be accessed on PCs, laptops, tablets and via mobile phones.
www.quizlet.com  – Quizlet makes simple learning tools that let you study anything. Start learning today with flashcards, games and learning tools — all for free.
www.memrise.com – learn a new language with games, humorous chatbots and over 30000 native speaker videos
www.kahoot.it – Kahoot! is a free game-based learning platform that makes it fun to learn – any subject, in any language, on any device, for all ages.
www.vacaroo.com – Vocaroo is an online tool that allows users to record, send, and download voice messages.
www.Dropbox.com – A secure file sharing and storage solution. All files are in one central place. They are easy to find and safely synced across all devices, so you can access them anytime, anywhere. Dropbox is built for creative collaboration.
www.edmodo.com – Edmodo is an application that can be used on mobile devices and in the web environment to create an online community of practice. Edmodo is a free social learning platform that allows students to access the course content uploaded by their teachers.
www.padlet.com – Padlet is an application to create an online bulletin board that you can use to display information for any topic. Easily create an account and build a new board. You can add images, links, videos, and more.
www.jct.ie – Junior Cycle for Teachers (JCT) is a dedicated continuing professional development (CPD) support service of the Department of Education and Skills.
www.ncca.ie – The NCCA is a statutory body of  the Department of Education & Skills and an excellent source of Primary, Junior and Senior Cycle curriculum developments. The NCCA work with learners, teachers, practitioners and parents to develop research-based curriculum and assessment.
www.pdst.ie – Professional Development Service for Teachers (PDST) offers school support and teacher professional development. Support is provided regionally by multi-disciplinary teams who work closely with the Education Centre Network.
www.twinkl.com – instant access to inspirational lesson plans, schemes of work, assessment, interactive activities, resource packs, PowerPoints, teaching ideas at Twinkl!
www.curriculumonline.ie – view the curriculum in lots of different ways; view examples of student work; use the clipboard function to save to, a private curriculum library.
www.nicurriculum.org.uk – UK curriculum resource
www.ccea.org.uk – UK curriculum resource
www.studyclix.ie – site divides all the junior and leaving cert subjects into topics and gives you all the past exam questions, marking schemes, sample answers, notes and videos.
www.scoilnet.ie – Official education portal of the Department of Education and Skills in Ireland. Curriculum focused resources and support for primary and post primary teachers.
We have a dedicated section on our site for teaching positions – HERE