Award-winning artist to exhibit in Sli Nua Careers building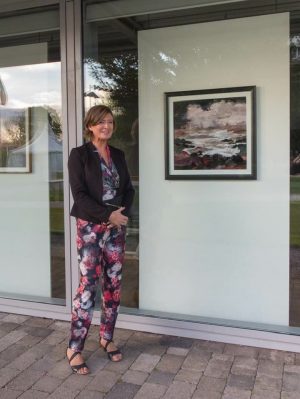 Genevieve King is an award-winning artist based in Ballinrobe, Co. Mayo, and she will host an exhibition in the Sli Nua Careers building as part of GlebeFest, Glebe Street, Ballinrobe, on Saturday, July 6.
She attended the National College of Art, studying at degree and masters levels. She has taught art to second- and third-level students.Her work is mostly seascape and landscape and she uses mixed media textiles. Her inspiration comes from the views of the west of Ireland.
She has taken part in many juried and other exhibitions, including Made of Mayo (Ballinrobe), the National Museum exhibition, Westival Arts Festival, and Other Voices (Ballina). Her work is owned by Mayo County Council and many private collections.
For more information about GlebeFest check out the event on Facebook HERE
OR
Have a look at the poster below.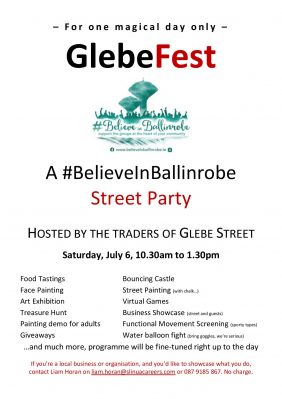 Admission is free of charge and it will be open from 10.30am to 1.30pm.