How remote working could be just the answer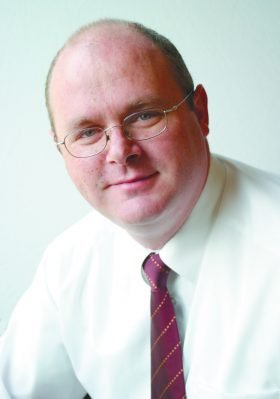 Q: Remote working is all the rage these days. It's everywhere in the media. I live in a remote area – is this an option for me? Or is it just poppycock? And where would I even begin to start if I wanted to get into this? (OL, email).
A: This is an area in which I am particularly interested for a number of reasons – I have regularly worked from home throughout my life and really enjoy it. Additionally, I think it opens up bright new opportunities for rural workers and communities, in particular, writes Liam Horan, Career Coach, Sli Nua Careers.
Yes, this is a good time to think about working remotely. The nature of work has changed dramatically and many organisations are now willing to employ people in different locations, often on the other side of the world.
For some companies, the issue is more about getting the right people than housing them all in the same place. 'Housing' people can be costly, time-consuming and distracting.
Technology has really galloped on in this area, and more and more people are now able to flick open a laptop and work from anywhere. This has alerted employers and employees to the reality that it is not always essential to be in the same room, building, city, country or continent.
Where do you start? There are dozens of sites advertising jobs that can be done remotely. Literally dozens. Have a look around. See what roles suits your skills and experience.
Self-discipline is a big issue. Have you the self-discipline to start working – and have you the self-discipline to stop?
Some companies require you to work defined hours and, in the really enlightened ones, they will even tell you to shut down your computer if they see you online before or after those times. Companies are developign a great deal of knowledge about how to manage remote teams.
Of course, you don't have to work from home. Many people go to co-working spaces near their homes and work for companies around the world.
One of my neighbours in Ballinrobe, Co. Mayo, is a senior executive for a company based in America. He has it down to a fine art and has the best of both worlds – he lives where he wants to live, close to family and friends, and he can continue to work at a high level in his field. You'll be surprised how many more like him are out there.
So, yes, go and explore. There might actually be too much hype about remote working right now, but there is no doubt that it is a growing phenomenon and it is here to stay.
There may be downsides, of course: some say that 'out of sight, out of mind' can hamper your prospects of promotion, while ensuring that time zone variations can result in you working crazy hours if you're not careful.
While you are googling, check out tips for remote workers. Once upon a time, working from home had a slightly downbeat feel to it, but these days many workers and companies are prioritising design, ergonomics, fresh air and breaks, so that you continue to exist in a professional environment.
You will be amazed – and probably excited – about what you discover online. Best of luck.
Liam Horan is a Career Coach with Sli Nua Careers in Ballinrobe.
Make a booking HERE for CV Preparation, Application Form Writing, Interview Training and Mock Interviews.