How to get ready for the job-searching surge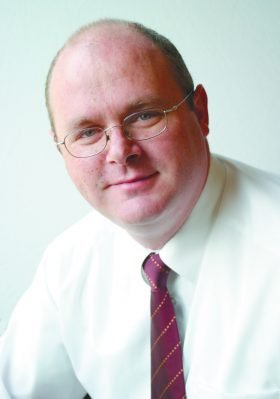 There is a real bang of back-to-the-future about the current phase through which we are living – staggeringly high unemployment rates and deep fears about the future coupled with the public health issues caused by Covid-19, writes Liam Horan, Career Coach, Sli Nua Careers.
In the last few years, after a horrendous start to the 2010s, people had begun to come out from under the weight of the last recession. Many with jobs looked for better ones or promotion. In our major cities, the level of opportunity had grown dramatically – notwithstanding the fact that homelessness and other social problems had also worsened, presenting another huge challenge to society.
Today, people are about to return to the 'get a job' scenario in their droves. Any job: 'something to tide me over'.
We will need to be made of stern stuff to get through the times that lie ahead – the severe competition for available jobs, the disappointment of not even receiving a letter of acknowledgment, let alone a call to interview and the constant wondering about whether or not you should train your sights on a completely new sector.
The current scenario is quite unusual in that a lot of people have been temporarily laid off or put on part-time work, but are not yet sure if their jobs have actually gone south. This holding pattern is further exacerbated by the lockdown, which means that all decisions are on hold.
Making the most of uncertainty
If you think you may be back on the jobs trail soon, it's time to get ready. It is difficult to move into the future until you get a glimpse of what way it will be set up. I expect that very soon – perhaps about the middle of May – the surge of people seeking new jobs will start in earnest.
You can still make positive use of this strange time. Dust down your CV and freshen up your LinkedIn profile. Start talking to acquaintances who may be able to help you with an introduction or a 'start'.
Over the last few weeks organisations, big and small, have focused on giving things away. "A pandemic is not the time to sell, it's a time to serve," says Sara Varni, CMO at cloud communications platform giant Twilio, "make sure your organisation is providing tools and information that are of value in the moment."
If you can give, give. Can you do a blog post on a relevant topic you know intimately? Use your Excel skills to help out a local organisation coordinating Covid-19 response?
We build our networks in a variety of ways, not just professionally: and, as applied so tellingly in the last recession, introductions, referrals and word-of-mouth will be valuable currencies in the immediate future.
For there to be take, there must be give.
Time to get back in touch
A simple exercise you can do now is to write out a list of people favourably disposed to you. Do you need to contact them now? Just to tell them you are likely to be on the prowl for a job and that you'd appreciate them keeping an eye out for you?
Plant the seed. Not all jobs are advertised – and the advertised ones attract the greatest competition. You will need to tune into the hidden jobs market and be ready to capitalise on the opportunities it throws up, even if they only amount to short-term work initially.
Liam Horan is a Career Coach with Sli Nua Careers in Ballinrobe.
Make a booking HERE for CV Preparation, Application Form Writing, Interview Training and Mock Interviews.