"No" can be a complete sentence, you know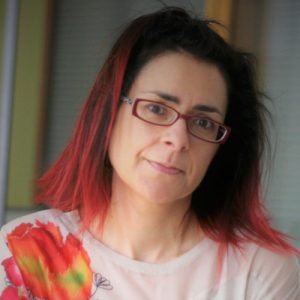 Q: There is just too much to do. I have a full-time job, family and personal responsibilities. Work is spilling over into my weekends to meet deadlines and there seems to be nothing I can do about it. Please help (BC, email).
A: This is happening to many of us. Our 'to do' list never gets done. In fact, it keeps growing no matter how many items we cross off. We know it's not a healthy situation, but to what extent are we responsible for it ourselves?, writes Ines Gonzalez, Career Coach, Sli Nua Careers.
You may be taking on too much. You are probably a polite and helpful person who will assist anybody who asks. Your friends, family and colleagues know that you will do this or that. You have earned a reputation as the one to go to for help.
You have done it before. And now you feel you cannot disappoint them.
Jane Fonda said 'no is a complete sentence'. It took her most of her life to reach that conclusion. Let's use her wisdom in our favour.
Keeping that reputation that you are probably proud of is taking its toll on your stress levels and fatigue.
I understand that sometimes it could be hard to say no, but it gets easier with practice. Being more assertive is crucial here. By assertive, I mean standing up for your own rights in a calm and positive way.
Ask yourself some questions
Some self-reflection is needed to understand your values and how we select the things we choose to do or not. All that is very good in theory, but how do you actually say no?
Firstly, create a system to make decision-making easier. Ask yourself the following questions:
Do I really want to do this?
Am I avoiding confrontation by saying yes?
Is this the first time this person has asked for help?
Does this benefit me at all?
What would be a better use of my time?
Secondly, if you want to give a definite no, how do you break the news?
By being quick and honest, that's how. That will be good for both of you. Explain politely that it is not a good time for you.
Maybe you know someone who could assist immediately? Also, if you still would like to help at a later stage suggest an option that suits you and your schedule.
Saying no to just a few things per week will benefit you immensely.
Take control
Less mental clutter will alleviate stress and potential burnout. The added feeling of being in control is a very positive and healthy one. Being able to use your working hours to do your job and enjoy free time to do whatever you want is priceless – and it can be a reality.
Think about it: weekends for pursuing the sport you love but have neglected, or to spend with friends (lockdown restrictions permitting) or a shopping trip, if that's your thing.
As we approach New Year's resolution season, let's start early and include a new one. All-time classics like losing weight and stopping smoking have a new contender. The new resolution is "do less": two words, simple and easy to remember.
And how do we do this? By saying no, more often. Let's make this one stick pass January.
Ines Gonzalez is a Career Coach with Sli Nua Careers.
Make a booking HERE for online Interview Training and Mock Interviews.
Featured image courtesy of Pixabay.