Redundancy looming – jump ship or sit tight?
By Liam Horan, Managing Director, Sli Nua Careers
 Q. I have recently been told I'm going to be made redundant form my job in six months' time. However, a job has become available in

another company close to where I live but the catch is that it has a significantly lower salary. Do I go for this job even though the salary is dramatically inferior or do I sit tight for the time being? Any suggestions as to what I should do? (LL, email.)
We asked two of our career coaches to argue the case both ways based on the information in the question.
MARY O'BRIEN KILLEEN, CLAREMORRIS: I suggest that you go for this new job: the phrase 'the early bird catches the worm' comes to mind, LL. It is easy to fall into the habit of doing very little when we are told that our jobs will no longer be available in six month' time – by this, I mean that you can fool yourself into thinking that there is no urgency right now and that six months is a long time away. It's not.
A lot of other employees with your skill set could also be made redundant and, if that's the case, they will be looking for new career opportunities. Going for this job now will allow/force you to get your CV and cover letters completed.
If you get called to interview, that experience will prove a valuable learning exercise in its own right, even if you don't get the job. Steal a march.
And if you are successful in landing this position, happy days too, because it tends to be easier to get a job when you have a job.
Your mind is already in the zone of looking for new jobs so why wait any longer?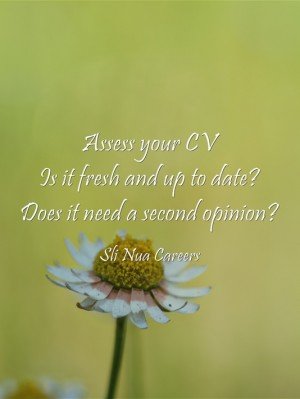 MARK MCDONALD, DUBLIN NORTH: LL, I wouldn't jump too quickly for a number of reasons.
Firstly, you will have a redundancy payment due from your current employer which will vary depending on your length of service. Secondly, the job you are now looking at may not be your only option in six months' time.
It's possible that a higher paid alternative may come your way. My advice would be for you to use the next six months to fine-tune your job searching and networking strategy.
Begin the process of identifying sectors and companies that interest you and try to make contact with relevant people in those organisations. Alert them to the fact that you will be available in six months should a suitable role become vacant.
Assess your CV. Is it fresh and up to date? Is it selling you and articulating your skills and experience as well as you would like? Maybe get a second opinion?
Have you a LinkedIn profile? If not, start the process today and begin to build your network by connecting with people relevant to your sector.
Research and networking over the next six months will place you in a much stronger position when applying for a new role. Use your time wisely and hopefully in six months time there may be better paying roles available than the one you are now assessing.
If you would like to make a booking with any of the career coaches mentioned above, see HERE for CV preparation or interview training.