Coaching candidates for Labour Party Development Officer role
By Vincent Gribbin, Career Coach, Navan
Position: Part-time Development Office, the Labour Party
Link: https://www.labour.ie/recruit
In coaching someone seeking the position of part-time Development Officer with the Labour Party http://bit.ly/2eo9eDW  I would stress to the candidate what the Labour Party wants from the person it appoints, and how the candidate can demonstrate during the application process and, at interview, that they have these competencies and are the best person for the job.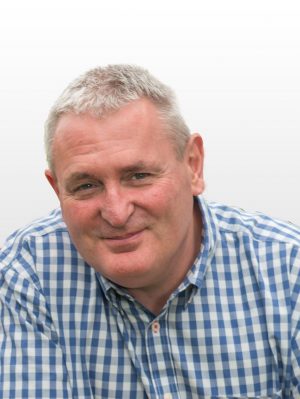 Having worked in the political field for 14 years, I know that jobs in this sector are full-on affairs, regardless of whether they are part-time, or not. Also, a key core competency for this position will be the ability to work in a collegiate fashion with volunteers, many of whom will feel they can do a better job in the position than you, regardless of how you are performing in the job.
Job description
This role is essentially about getting Labour Party candidates ready for General /European/Local Elections and keeping the local membership engaged with these campaigns.  The Labour Party is looking for someone with experience in the voluntary field with strong organisational skills and a proven capacity to simply get along with people.  That's a skill that's rarer than you might think.
Interview Training
At an interview training session for this position I would coach the candidate to articulate the following critical points:
Why the candidate is interested in working with the Labour Party? Display an impressive wealth of knowledge of the Party and its future plans. Highlighting membership or officer roles within the trade union movement or an NGO would work very well.
What the candidate can do for the Labour Party? This is a backroom position in which the second key core competency is organisation. Again, that's another skill that not everyone possesses so it's important to know and demonstrate how a campaign is structured and works.
Jobs in the voluntary sector, such as this one, require people who are driven by results but cope well with the external pressures brought about by working with volunteers, and candidates who are effectively auditioning for highly paid positions in public life.
You will need to prove that you can deliver campaigns, cope with problems, make fast decisions and are flexible and focused.
What kind of person are you? Capable, reliable, innovative and a hardworking team player. What distinguishes the candidate from other candidates? Excelled previously as proven through work in the voluntary sector.  The successful candidate must be likeable, but with a strong character.  Remember, the successful candidate will answer to Party HQ, not the members of the Labour Party, as important as they are.
Good luck.
Vincent Gribbin is a Career Coach with Sli Nua Careers. He is based in Navan, Co. Meath. We have offices nationwide, plus a full online service. Our services include CV preparation, interview training, mock interviews, personal statements, career planning / direction, LinkedIn profiles and application forms.