Get yourself ready for the next phase
Pic source www.pixabay.com
Q: I'm working in a multi-national, doing grand, and that's the problem. At 52, I aim for a little more than grand. I've only so many years left making a contribution in the workplace and I'd like to use them somewhere I could actually make a difference. I'm just a number here. But how would I even begin to make a change – I fear I am institutionalised after 30 years in this place? (DC, email).
A: In my experience, the fear of being institutionalised is quite prevalent, writes Liam Horan, Career Coach, Sli Nua Careers.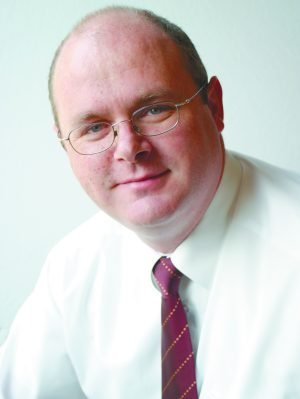 I come across people with ability and determination who doubt they can take what they've got and ship it off somewhere else. Getting people to recognise their own strengths, and how those skills might transfer, is one of the most difficult tasks in career development.
Take bankers. It's been fashionable to metaphorically kick bankers around the village square these past ten years. But, in my experience, both within my own business and working with clients, former bankers can make the most wonderful of employees in a variety of other roles.
They have attention to detail, a good antenna for dealing with the public, an understanding of the emotiveness that can surround money and a high level of discretion. Bankers fit in well in so many places – off the top of my head, I have seen them flourish in office management, training, sales, facility management, team management and community development.
[gap height="15″]Yet, when they first poke their head up from behind the counter to contemplate leaving the bank – or when a redundancy package looms – they, too, talk about being institutionalised. "Where else can I go? Sure, I know nothing only banking. I came in here after school and I have no idea about anything else."
And, then, slowly but surely, they navigate their way out of banking and into something else. Two steps forward, one step back, in some cases, because career transition is rarely a dramatic, love-at-first-sight affair. But they tend to get there.
And then they discover they have a great deal more to offer than they thought, and they also realise that they weren't institutionalised, at all. Instead, they had learned good habits, built up real skills that could transfer to another arena. People are resourceful. They adapt.
All a rather long-winded way of saying that you, DC, are probably not institutionalised either. And, even if you are, you need to focus on where you want to go next and how you might get there.
Write out your skills. Have you managed people? Led projects? Led innovation? Cut costs? Ensured quality? All of these skills can transfer. Write all of them down until your hand hurts.
It strikes me that you are attracted to the SME world. So start looking at SME jobs. Start going to SME events. How do you find those? Check out the Local Enterprise Office, innovation hubs, Government and local authority talks, networking groups – wherever two or more SMEs gather in the name of developing their businesses, try to be there.
Let people know you're on the look-out. Hear what's going on. Listen to people with ideas and give them feedback. Few enough people take time to really listen to our crackpot business ideas – if you get the name of being a good listener, it'll stand to you.