Need for speed put me off track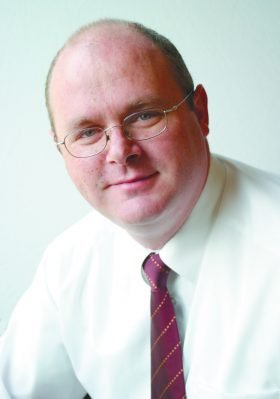 Q: I am a HR professional and in the interview, they asked me a health and safety scenario. "What would you do if the pressure was really on to get workers on site and you had a lot of inductions in a short space of time?" I started talking about speed but they wanted to hear about health and safety. In reality, I wouldn't compromise on health and safety but, in the interview, I got off on the wrong foot and ended up muttering, backtracking, crashing and burning. What should I have done differently? (IK, email).
A: I think you know what you should have done differently – take your time, remember health and safety is a real favourite of interviewers and deliver a broadly-based answer. Easier said than done under the circumstances of lights, camera, action, however, writes Liam Horan, Career Coach, Sli Nua Careers.
People go about their jobs on a day-to-day basis, rarely stopping to summarise what they do, and how they do it.
When preparing for an interview, you must be ready for these kinds of scenario questions. They are designed to check your knowledge and expertise – and, in this instance, to see if you would be distracted by the need for speed.
Go online and find examples of similar questions asked in HR interviews. Ascertain from colleagues what they have been asked in previous interviews. Read relevant manuals, publications or guides to freshen up your knowledge. If you can get information about procedures in the company where you're applying, better again.
Most of all, don't become the rabbit in the headlights. I've spoken to quite a few clients who got completely sidetracked by this type of question. Like you, most blundered on to little advantage.
If you're not sure, ask them. Seek clarification. Buy time. How many inductions? How quickly?
Don't rush headlong in because you will lose accuracy and detail in your effort to be seen to be prompt. In fact, you might have even concluded here that you couldn't deliver the inductions in the time provided – if, as a health and safety professional, you felt it would be unwise to do so.
Liam Horan is a Career Coach with Sli Nua Careers in Ballinrobe.
Make a booking HERE for CV Preparation, Application Form Writing, Interview Training and Mock Interviews.