Ten tips for job-seekers during and after COVID-19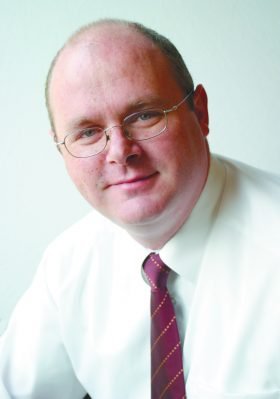 The sad reality is that many people will be severely discommoded by the implications of COVID-19. If you are one of those looking for a new job – or sector – here are some pointers to contemplate as you start out on that road, writes Liam Horan, Career Coach, Sli Nua Careers.
Remember, you only need one job. The government will be seeking to create – or hold onto – thousands of jobs, but just the one will do for you. All the negativity needn't grind you down completely. Keep chasing your job.
Yes, there will still be jobs out there. The world has slowed down temporarily but it will start again. You will see your neighbours getting into cars and heading to work in the morning – or pulling on a well-pressed top over the PJs and scuttling across the lawn to the converted shed out the back. If unemployment reaches 15%, it still means 85% of people in the work force are employed. The world is a pretty resilient place, as it has shown time and again.
We're not all in the same boat, as people have started to say in recent weeks. Know what boat you're in – and make the most of it. Focus on what steps you need to take to advance to the next level. If you happened to be in the workforce ten years ago, during the financial crisis and its difficult aftermath, you can congratulate yourself on making it this far – and you can do it again.
For most of us, there are no eureka moments. When I read or hear of them, I am immediately suspicious. I know of one well-known businessman who regularly trots out his assertion that "I always knew this business would work". Turns out, he spent the first three years trying to get out of the business because he thought it was doomed.
Don't expect eureka moments. Commit to a plan of action and stay with it.
Steer clear of people who promise or even suggest eureka moments. They'll get you all worked up and distract you. It's about working hard and being clever and resourceful. If you're changing sectors, you will encounter challenges and barriers – grind the teeth and stick with it. Don't believe in fairy tales. The 'and with one bound our hero was free' stories are Hollywood. This is not Hollywood.
We've been here before. We're not even fully sure how we got out of previous holes. But we did. Step by step.
Keep in touch with people. Talk to current and previous colleagues. Let them know that you're looking for something. Tell them about courses you are doing. Show them that you're working had at keeping your skills current.
Avoid a 'woe is me' demeanour. No-one wants to hire The Sorrowful Mystery. Project a sense of optimism. Don't project responsibility for your career onto someone else: yes, ask for help, but you can't outsource your career in full. And people have enough for doing without having to hold your hand too. Yes, people will help. Just don't overstay the welcome.
If you can put something someone else's way, do. What goes around comes around. Try to avoid becoming so obsessed with how you are doing that you fail to recognise opportunities for others.
Liam Horan is a Career Coach with Sli Nua Careers in Ballinrobe.
Make a booking HERE for CV Preparation, Application Form Writing, Interview Training and Mock Interviews.