New doors will open – but are we ready?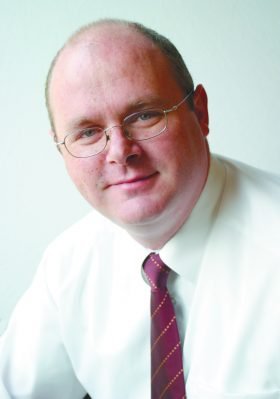 What exactly is coming next? I haven't a breeze, writes Liam Horan, Career Coach, Sli Nua Careers.
An economic downturn, yes, but one like no other. Temporary Government payments have us in a holding pattern.
There's nowhere to run anyway. The escape doors of old – the UK, the USA and Australia – are shut.
The remote doors open. Are we asking too much of them? Can working from box rooms and converted railway stations really replace building sites and tech companies in the Bronx and Bondi Junction?
I can't see them ever writing songs about McZoom's Fusiliers but every little triumph – every relocation, every not-going-away – will matter.
It's summer. J1 less, they're all at home, probably tearing their hair out. An unexpected upside is that the club championships are the best we've seen in years, played out on proper summer evenings.
They have never seemed so important, so truly vital, however long they last.
If you can't get a ticket, you're hanging onto a Twitter feed or a stream. It's simple stuff but it's something.
This holding pattern won't last. The real questions will be asked when the evenings shorten. The move to autumn will force decisions: a proper battle lies ahead to keep the lights on and the doors open in the towns and villages that dot the west of Ireland.
Will we get an Allergan, a Baxter or a Hollister? I can't see it. Will there be a ministry dedicated to the west? Less chance.
This rejuvenation will have to come primarily from within, whether we like it or not. Yes, there are some excellent supports in place for businesses, and I've availed of some of them over the years. But the drive, ultimately, has to come from ourselves.
Every study of employment figures in Mayo reveals the dependence on SME's.
We are vulnerable now. We can't waste that vulnerability.
A job saved here, another one created there: slow, painstaking, unglamorous stuff.
Technology, ultimately, gives us a chance. I closed the door on the bricks and mortar wing of my business in Ballinrobe in March and sat in my own holding pattern until mid-summer when I finally brought the shutter down.
What though the field was lost, all was not lost.
Technology is our lifeline. And it's only when you close one door, you realise the other ones you were neglecting.
Now, more than ever, it's immaterial whether our customers live in Partry or Passage West, or, indeed, Putney. They're all the same distance from a webcam and a built-in microphone.
You can't fight today's battles with yesterday's logic. The technological revolution has been changing the world for years. COVID-19 is just the after burners.
We have examples to follow if we are of a mind to observe: Vaughan Shoes, for one. They started out selling shoes to those who walked in the door. Now they're one of Ireland's leading online retailers.
They don't even get to meet most of their customers.
And it's not as if they have a hundred years in the shoe business behind them – they're first generation, wet-behind-the-ears, shoe salespeople.
Before someone points out the obvious – "we are more than just economic beings" – we need to think about the value of a Vaughan's Shoes in a community.
Jobs keep people around. Sponsorship keeps football teams and musical societies going. Football teams and musical societies enhance the quality of our lives. An enhanced quality of life keeps people around.
Every link in the circular chain is crucial – all leading to the ultimate goal of living in Mayo being a real prospect for those who dearly wish to do so.
You can't eat scenery or fresh air. But you can enjoy them if you have a reason to stay. New doors will open. Are we ready?
Liam Horan is a Career Coach with Sli Nua Careers in Ballinrobe.
Make a booking HERE for CV Preparation, Application Form Writing, Interview Training and Mock Interviews.
Featured image courtesy of Pixabay.
Need our help? Complete this form below and we will get back to you