Ten tips for virtual recruitment fairs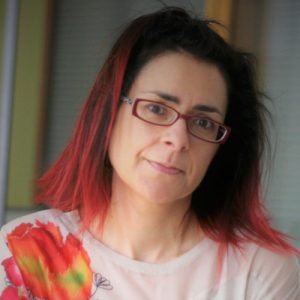 Q: I have just signed up for a virtual recruitment fair. I don't really know how it works, what to expect or how to prepare. Any guidance would be most welcome as I want to make the most of it? (BC, email).
A: Virtual fairs have been around for quite a while, most notably targeting international candidates or catering for a specific industry. However, in this COVID-19 world, when we can't congregate in large numbers in physical conference halls, they are set to grow in popularity so almost all candidates will need to develop their skills in this area, writes Ines Gonzalez, Career Coach, Sli Nua Careers.
The unknown can bring anxiety. As always, the best antidote is to prepare, prepare, prepare. Here are ten tips you might find useful:
Make sure you have registered properly on their website. I know I am stating the obvious here but failure to do so might cost you valuable time on the day, at best; at worst, you may be excluded entirely.
Get familiar with the platform they are using. Review and explore all the available information. Time will be of the essence on the day so reduce the guesswork by strip searching everything beforehand.
Plan your objective. What are you trying to get out of this experience? Build contacts? Check opportunities in the market? Get ideas for further study? Get an interview?
Research, research, research. Get to know the companies attending. Research their websites and much, much more: check out their sectors, challenges, competition and so on. How can you be the solution to their problems?
Once you know who is going to be there, adapt your CV to match the requirements of the target companies. Show your accomplishments and how your transferrable skills can be used in those companies and roles.
Plan your pitch. You may have to interact by video chat (verbal) or interactive chat (written). Practice your 'value proposition' in both scenarios. Remember, you need to stand out from similar candidates in a competitive market. The typical 'hardworking individual with proven track record' is not enough in this instance – you've got to offer difference and value in a short space of time.
Rid your environment of distractions and noise. Be ready and 'in character'. Be aware of your surroundings: a messy room and a tracksuit and t-shirt won't sit well with most potential employers. And tell everyone else in the house that your room is off limits for a few hours.
Plan your time. There may be talks that you want to attend and potential chats with recruiters and companies, so make sure you use your time efficiently.
On the day, keep your objective firmly in mind. Don't get distracted by the cool remote conferencing technology or overwhelmed by the number of stands. Stay focused.
After the event, review your efforts and what you achieved. Connect on LinkedIn with recruiters or hiring managers you met. Follow up with leads and thank them for taking the time to speak with you. Avail of this opportunity to reinforce the fact that you would relish an opportunity to further demonstrate the value you feel you can bring to them.
Ines Gonzalez is a Career Coach with Sli Nua Careers.
Make a booking HERE for online Interview Training and Mock Interviews.
Featured image courtesy of Pixabay.
Need our help? Complete this form below and we will get back to you