Online training for your career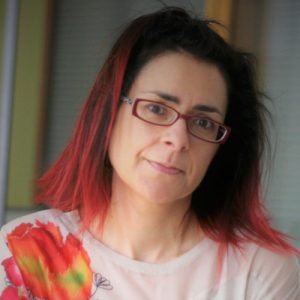 Q: I am working full time, but because of the COVID-19 situation, I am thinking about taking a few online training courses to improve my career options in case of lay-off or redundancy. What are the general tips you would offer before embarking on some courses – when I go online, I get overwhelmed by the range of options. I am struggling to see which ones are best for me in terms of enhancing my career prospects. Also, is there any way I can be more efficient in my learning? (BC, email).
A:  Online training for your career can be a great resource. They can also vary in quality. Good content, videos, presenters and resources can give you real value, writes Ines Gonzalez, Career Coach, Sli Nua Careers.
However, you need to do a course for the right reasons. Finding your 'why' is the first step. What do I need to complement my career? How can I increase my chances of promotion? What would be a good lateral move in my sector? Spend a bit of time here.
Then research different platforms and providers of online training. See what suits you best in terms of content, length and your learning style.  Some people are more visual, while others are audible learners, for example.
Be aware of what is right for you. Another point to take into consideration is how the course is run. Does it involve live classes and deadlines? Is all content available on demand? See what fits your life and style the best.
Technology can make or break a course experience. Are you familiar with the technology the course is using? Does it suit you?
Finally, a quality check: are the course and trainers accredited? Can you get any feedback from former students?
If you think you got the right course, please follow these next four steps. The aim here is to get as much as you can from the training in your available time.
Step 1 – review the syllabus:
Make sure you understand what's going to be covered, assignments required and time needed to complete them.
Step 2 – plan and schedule:
Set times and dates you will dedicate to the course. Split between consuming online content and requirements per week. Add to your calendar.
As you are working full time, this has to be carefully balanced. You don't want an overload of work – that could lead to burnout and giving up on your course.
Step 3 – learn and apply:
Do not sit there just watching a video. It's not a movie. It requires action. Take notes, your notes. Don't just rely on the downloadable PowerPoint presentation.
At the end of a lesson, ask yourself how you can apply the learning into your work environment. And if it is not possible at the moment, how can you make it happen? Who can you talk to about that?
Step 4 – Join communities:
Join learning groups or communities related to the course. Share opinions. In fact, talk as much as you can about what you are learning. That is a great way to allow information to sink in.
Best of luck. I hope you enjoy it – clients of mine regularly talk about the joy of taking courses at various stages in their careers.
Ines Gonzalez is a Career Coach with Sli Nua Careers.
Make a booking HERE for online Interview Training and Mock Interviews.
Featured image courtesy of Pixabay.
Need our help? Complete this form below and we will get back to you