I'll just wait until January to job search..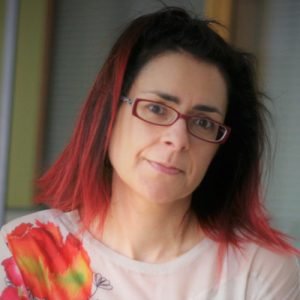 Q:  I have been looking for a job for a couple of months now. I have applied to a few positions but unfortunately haven't been successful so far. It's already November and I don;t see many new roles being advertised. With Christmas approaching I think I may stop for a while and start my search again in January. Is that a wise thing to do? (BC, email).
A:  I can totally get what you are saying. Searching for jobs can be exhausting, especially if you do not get interviews or any positive result for a period of time. It requires determination and energy, which needs to be maintained to reach your objective of a new job, writes Ines Gonzalez, Career Coach, Slí Nua Careers.
There are two big spikes of movement in the jobs' market. One is in September, after the summer break. And the other is January, after Christmas. Both periods of the year can be described as times for change and action for candidates and companies.
But is it wise to give up a job search because it's November? My answer is 'no'. If you are mentally tired and feel you need a break, take one.  I encourage you to have those breaks regularly to keep your energy up.
Keep up the job search
I always advise my clients to keep searching during downtime periods. It may be true that there are fewer opportunities available, but there is also less competition at those times of the year. You never know, you could be "in the right place at the right time".
But you may ask, but what do I do when there is nothing advertised to apply? Plenty.
Experts recommend spending 70 per cent of your searching time focusing on networking activities. And yes, this can be done remotely. Then use 20 per cent on preparation, research and your professional development.
Finally, 10 per cent only for searching and applying to advertised roles.  By the way, this advice is not just for downtime: it's the most effective strategy for job search at any time.
Plan your networking strategy
So how do you plan and organise your networking strategy?
The objective here is to discover potential opportunities. I am sure you have reached out to family, friends and former colleagues about your situation. Is there anybody else you can reach out to. Who do they know? What companies are they in?
Review your online presence. Is your LinkedIn profile up to date? Are you active on the network? LinkedIn is a great tool for research and networking.
Make sure you use the "open to work" feature for recruiters and hiring managers to find you. Use industry keywords and follow companies of interest to be considered a potential candidate.
Are you attending professional conferences or webinars?
Are you being organised by tracking interesting contacts, making a note of your conversations and scheduling to follow up on a later date?
As you can see, there is plenty to do even if opportunities look limited.
Even if you are not successful in this period of time, you would have built a much better pipeline of contacts and potential opportunities for next year. And then, when the market starts moving a bit faster, you'll be ready to grab them and be found.
Ines Gonzalez is a Career Coach with Sli Nua Careers.
Make a booking HERE for online Interview Training and Mock Interviews.
Need our help? Complete this form below and we will get back to you