Delivering my workshop at the Mayo GAA Career Fair
By Paula Ballester Murat, Erasmus Entrepreneurship Programme
Last Saturday, January 20, I took part in the  Mayo GAA Career Fair. This was the second year that Mayo GAA and Sli Nua Careers have organised this event aimed at school leavers. Mayo GAA is the local governing body for the popular Irish games of football and. hurling
First time I was told about this event I was quite surprised that a sports organisation is so involved with its community, organising an event not just for sporty teenagers but for all youngsters, helping them to learn about possible options for their future.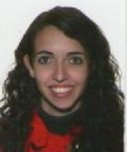 I was involved since the begining, attending the meetings to set up every detail, going with Liam Horan (MD, Sli Nua Careers) into secondary schools to promote the event among the students and, finally, preparing my own workshop about making an inspired career choice.
Being given the chance to do a workshop was a real challenge for me, particularly as it was in English, and Spanish is my mother tongue. I was very clear on the  the message I wished to transmit: how to make a good choice but without forgetting the reality of the Irish job market.
To prepare this workshop, I started looking for information about which sectors have most job opportunities and researching the main countries with which Ireland has commercial relationships.
Then I focused on the vocational part of the choice. In order to know where they would like to work at, they have to get to know themselves very well, and that can be tricky. To help them, I made a list of the most in-demand skills and asked them to reflect on their abilities, hobbies, and subjects – and, then, to relate those to the skills listed.
Finally, I gave them some real examples about people's choices and how their personalities match their jobs. I explained so they can start to think about a strategy to suit their purposes. I felt this would be a practical approach for them.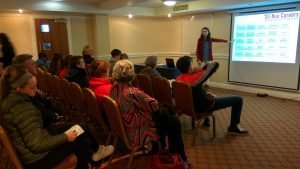 This has certainly been one of the most rewarding experiences I had during this internship. Preparing on my own, and proving myself capable of giving a workshop in English for school leavers and their parents, has been the icing on the cake of this 5 months.