Should I include my hobbies on my CV?
Pic source www.pixabay.com
Q: I am doing my CV and my sister has my head cracked about putting in my hobbies. "I'm a bookkeeper," I keep telling her, "they don't care that I do a bit of acting and play football for the club. It's not Tom Cruise or Harry Kane they're hiring." But, she is adamant. Should I take any heed of her? (DD, email).
A: With trembling hand, and tiptoeing feet, I intrude upon this sibling dispute, but intrude I will: DD, listen to your sister, she's not a million miles off the mark, writes Liam Horan, Career Coach, Sli Nua Careers, Ballinrobe.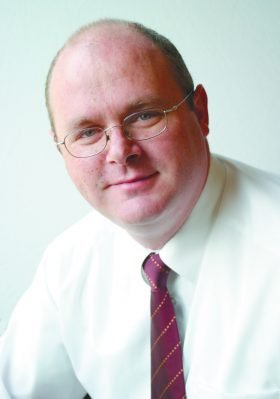 It can be easy to overlook hobbies, interests and community involvement. But, as human beings, we are not linear entities defined only by our professional lives.
Some years ago, I attended a talk by a recruiter from a large multi-national operating in Ireland. The talk took place at a careers fair and her audience was final year students in a third-level institution. 'How to catch our attention' was the thrust of the talk.
To my surprise, one of the main areas of the CV she spoke about was the hobbies section. "I always read it very closely," she said, "because that's where I find out what the person is really like. When they have a choice, in their own time, what do they do? What do they enjoy?"
Through hobbies, we can prove, or, at least, suggest, we possess some attributes or experiences that might interest the employer: if you play in a team, you know a bit about team work; if you're the treasurer, you have learned something about managing the money; if you chaired the committee to build the new clubhouse, you have leadership qualities and perhaps good contacts.
If you climbed the Eiger, you can truthfully claim persistence as a quality you possess – and you should. Be explicit about it: don't just leave it there hanging, but make it clear by writing "I have shown my persistence by committing to challenging adventure sports – in 2012, I climbed the Eiger."
Persistent? There's your proof right there. In addition, the ascent might come up in the interview – I know if I were on the panel, I would want to know more – and that will help to settle you on the big day.
Bookkeepers can make good use of being treasurer. Teachers can point to their involvement in coaching sport in their community. Marketing people should mention the fact they are the social media coordinator and webmaster of the musical society.
Ideally, it is preferable if your hobbies and interests resonate in some way with the application at hand. For example, if event management is your thing and you organised a Strictly Come Dancing for the club, that is very relevant detail. Because it is quirky, it might be the thing they show most interest in.
How much space should the section occupy? I would say 5-6 lines in total. As always, think relevance. If you have multiple hobbies, which ones are most likely to prick the curiosity of the employer? Avoid listing everything you have ever done/won.
Hobbies suggest skills. What skills is the employer looking for? What hobbies have you pursued over the years that prove/suggest those skills? Go forth and match.