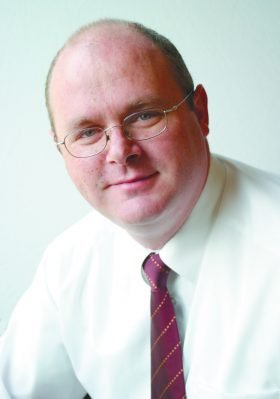 Q: I'm taking a lot of time off work lately to attend job interviews, and I fear my boss might figure out I'm thinking of moving on. I haven't told any brazen lies – no phantom dead grandmother stories – but I have mentioned family occasions and hospital trips to justify the days off. Should I come clean and tell her that I'm looking around for a new job? (AC, email).
A: Without knowing all the circumstances, my hunch is a resolute 'no', writes Liam Horan, Career Coach, Sli Nua Careers.
Yes, it is a tricky situation. Perhaps you have a good relationship with your employer. You may also feel a certain duty to them.
But, more than that, you have a duty to yourself. Your career advancement is your responsibility and, in my view, telling your employer you're thinking about leaving could cause more trouble than it's worth right now.
While she might suspect something, she has no proof. She's an employer: people have come and gone before. It's the way of the world.
If you let them know you are looking around, it could lead to tension in the office and set in motion an uncomfortable few months when you are 'forgotten but not gone'.
If your heart is set on going, best to secure a position before letting the cat out of the bag.
Even if you are just looking around on the off chance, I still think you're better holding off until you have a firm job offer. Your employer may even counter with a better offer and that may persuade you to stay. That all comes later, though.
For now, I would go about my job interviews in the way you have been doing. You may need to use up a lot of holidays to go through this stage, but it is a private matter and it would be foolish to compromise your position within the company by telling her exactly what you're up to at the moment.
There will be time aplenty to tell her that you're moving on – that time comes when you know you're definitely on the way. It is not advisable to flag imminent bad news for the employer.
If and when you get offered a new job, you let her know – and I wouldn't take that step until I've concluded all the contract negotiations with the new employer. There's many a slip 'twixt cup and lip…
I accept there may be times when you should tell your boss – e.g. you're moving to a different country or part of Ireland, and the boss knows it, and may even be able to help with introductions and recommendations, or when it's clear your work in the company is done and the boss is keen to help you progress to the next level in your career.
However, by and large, those are the exceptions that prove the rule.
At this juncture, focus on doing your job as best you can. You're still on the payroll. I don't get the impression that it is an angst-ridden work environment. Your concern for your employer suggests a harmonious workplace – and you will want to get a reference, maintain good relations with all concerned and leave there with your reputation as a quality employee intact.
Liam Horan is a Career Coach with Sli Nua Careers in Ballinrobe.
Make a booking HERE for CV Preparation, Application Form Writing, Interview Training and Mock Interviews.