Home working can be productive all round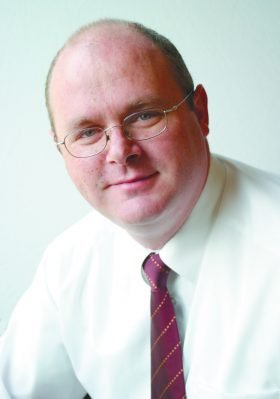 One Christmas many moons ago (circa 12 year worth of moons) a friend gave me The Four Hour Work Week, by Tim Ferriss, and it set my head spinning, writes Liam Horan, Career Coach, Sli Nua Careers.
Ferriss enunciated ideas and theories on what could be loosely termed 'the freedom to work from anywhere'. These have since been taken on by thousands, if not millions, of people and have helped to re-shape the nature of work as we know it.
Freedom to work from anywhere
The current enforced closure of the vast majority of workplaces has brought Ferriss' ideas into sharp relief. He was pre-occupied with one key point, namely that to initially achieve the freedom to work from 'anywhere', you must be able to convince your paymasters of the enhanced productivity and/or profitability that accrues from letting you off the leash.
Cunningly – for Ferriss is not above some trickery to achieve a greater goal – he urged that you start small. Tell the boss you simply have to be at home on a certain day well off into the distance because (and I'm working from memory now) the plumber is coming that day to do a critical job.
Then, in the build-up, you stockpile work, so that when that day comes you produce a torrent of great output. And then you mention to the boss in passing: "Oh, working from home went just grand, I got so much done."
From that starting-point, the pathway is clear. In Ferriss' world – often an overblown and self-aggrandising one, it has to be said, which can result in some of his arguments being difficult to stomach – you're just a short hop, skip and jump from there to full-time working at home and then, if you wish, full-time travelling the world while still holding down your job.
Isn't that all too simplistic?
But as we have seen in the past fortnight, major changes in how we work are possible – and probably unavoidable now. If you'd like to make home working permanent, the focus should be on productivity and/or profitability. Get your structures in place and you could go a long way, without going anywhere at all.
Bosses who believed in tethering you to the chair may now be viewing the world through a different filter. Might they now be open to an approach from you to take your work home or elsewhere?
The world just won't go right back to where it was, will it? Coronavirus has exposed many of the practices that wasted time and eroded creativity. Even the traditional Monday to Friday, 39-hour week, is likely to come under serious scrutiny.
Can you work two long weeks and take a week off? I'm an early riser: can I have my day's work done by midday? Can I take the summer off? During the winter, should we preserve the rare reserves of daylight hours for non-work activity?
Summers here, winters in the south of Spain? The possibilities are endless.
From the shock of having work completely take over our home lives, as has happened in the last few weeks, we may finally discover innovative ways of ensuring that work no longer needs to dominate our lives. That, to my mind, would be one welcome upside from this remarkable crisis that has caused untold hardship and suffering of all types all over the world.
Liam Horan is a Career Coach with Sli Nua Careers in Ballinrobe.
Make a booking HERE for CV Preparation, Application Form Writing, Interview Training and Mock Interviews.