CV lingers on – but it's not the full story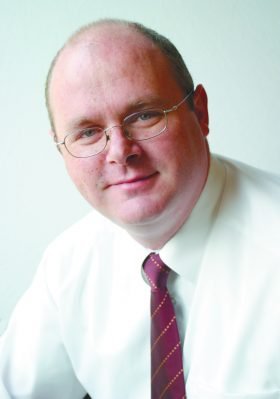 Hear ye, hear ye, the CV is still not dead. It's a struggling business that somehow stays afloat despite long-running forecasts of its imminent closure. Every woman in a suit is rumoured to be the sheriff: a strange car in the car surely carries the Repo Man. And yet it lumbers on, writes Liam Horan, Career Coach, Sli Nua Careers.
Look at the job advertisements and see how often the CV is still required. Ask around and note how many of your friends and colleagues have a CV. The CV's capacity for life puts the cat to shame.
Should the CV be dead?
Now, that's a different matter. If you ask me – and it seems you have, or at least I have for you – I would probably say 'yes'.
A CV is the airbrushed selfie you send out to the world. Yet, modern technology has generated an altogether more insightful – and perhaps less flattering – snapshot of you. In reality, given the technological advances, to apply for a job all you should have to do is put your name forward: the machines should be able to do the rest.
There are various technologies that scrape the net to find out all about you and feed those into some sort of coherent narrative that measures your suitability for a role.
I am conscious that that is perhaps the most soulless sentence you will read today.
Yet, that's the way it is – and, ultimately, as sure as Saturday succeeds Friday, we will see more of that in the years ahead. This represents the biggest threat to the CV – the whole notion that what you send out there as your advertisement will barely be read as technology goes deeper and further to find the real you.
Is that entirely a bad thing?
Do we think we control how we are perceived in the world already?
Humour me as I elaborate.
A man may think he brings every room to life merely by fording the door saddle. He may go and print business cards that say 'Party Master'. He can record podcasts telling others how to be the light that illuminates every room and change his name by deed poll to Aurora Borealis, if he so wishes.
And, thus branded, he can contemplate the wonder of his existence – and wait for the bookings to roll in.
Yet those who know him consider him a bloated bore who casts a dark shadow on every gathering.
And those who don't know him, but who are thinking about hiring his services, are likely to be put in the picture by those who do.
And the bookings don't roll in.
His CV said Party Master – the 'machine' said bore.
The point I am endeavouring to make is that it is counter-intuitive to believe that the CV represents the only – or even the bulk – of what an employer knows about you. It is only a starting or reference point.
Yes, have a good CV. But invest in much more than your CV: make videos showcasing your work, get involved in interesting projects, do additional courses to develop your skills, attend conferences and trade shows and build good relationships with colleagues. Or whatever exactly applies in your field.
Those are the things that will supplement what the Party Master card claims.
Liam Horan is a Career Coach with Sli Nua Careers in Ballinrobe.
Make a booking HERE for CV Preparation, Application Form Writing, Interview Training and Mock Interviews.